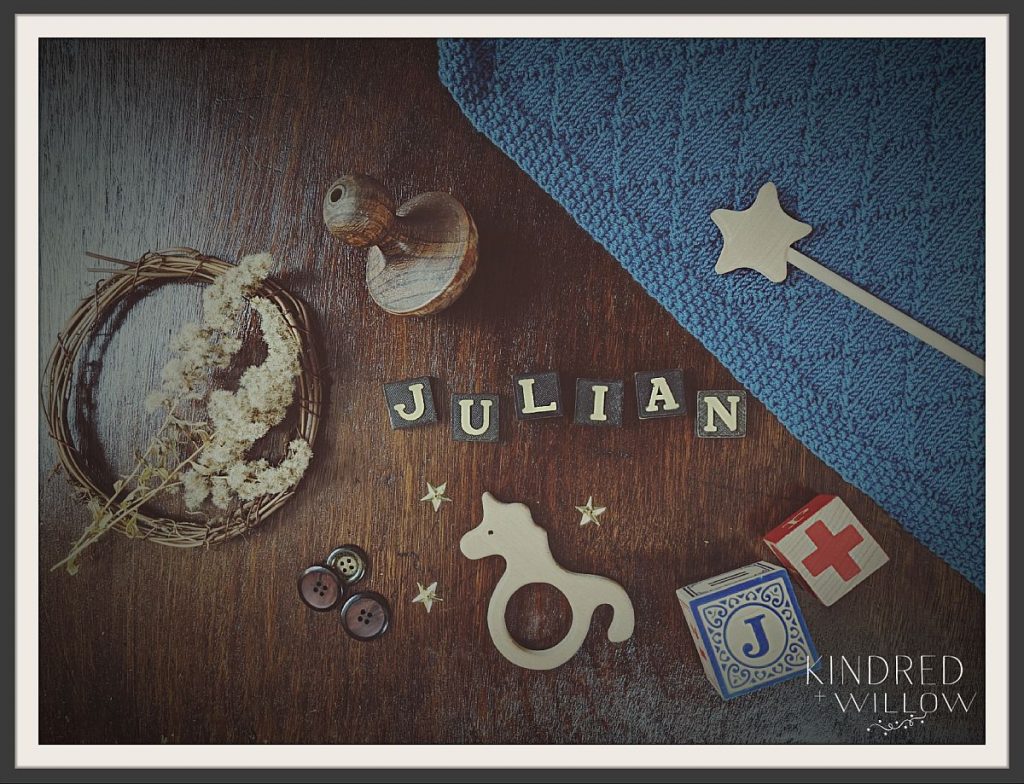 meaning
The 19th day of the Baby Name Advent brings us the name Julian! One bearer of this lovely name was Saint Julian, who is the patron saint of hospitality and "was invoked as the patron of hospitality by travelers on a journey and far from home pray hoping to find safe lodging". Since the winter holidays are a time when many of us are travelling and also welcoming and hosting family and friends into our homes, I thought that this would be a perfect winter-themed name to include.
For more winter-inspired baby names, please visit the Baby Name Advent page!
pronunciation
JOO-lee-un
Meaning
youthful; downy-bearded; shiny
origin
Latin
popularity
Julian has been in the top 50 in the US for about the last decade. In Canada in 2020, Julian placed 73rd.
nicknames
Jules, Juju, Jude
NOTABLE PEOPLE & CHARACTERS
Julian (emperor) (331–363) – Roman emperor from 361 to 363
Saint Julian – several Christian saints
Julian Lennon – English musician, son of John and Cynthia Lennon
Julian Barratt – English actor, comedian, and musician
sources