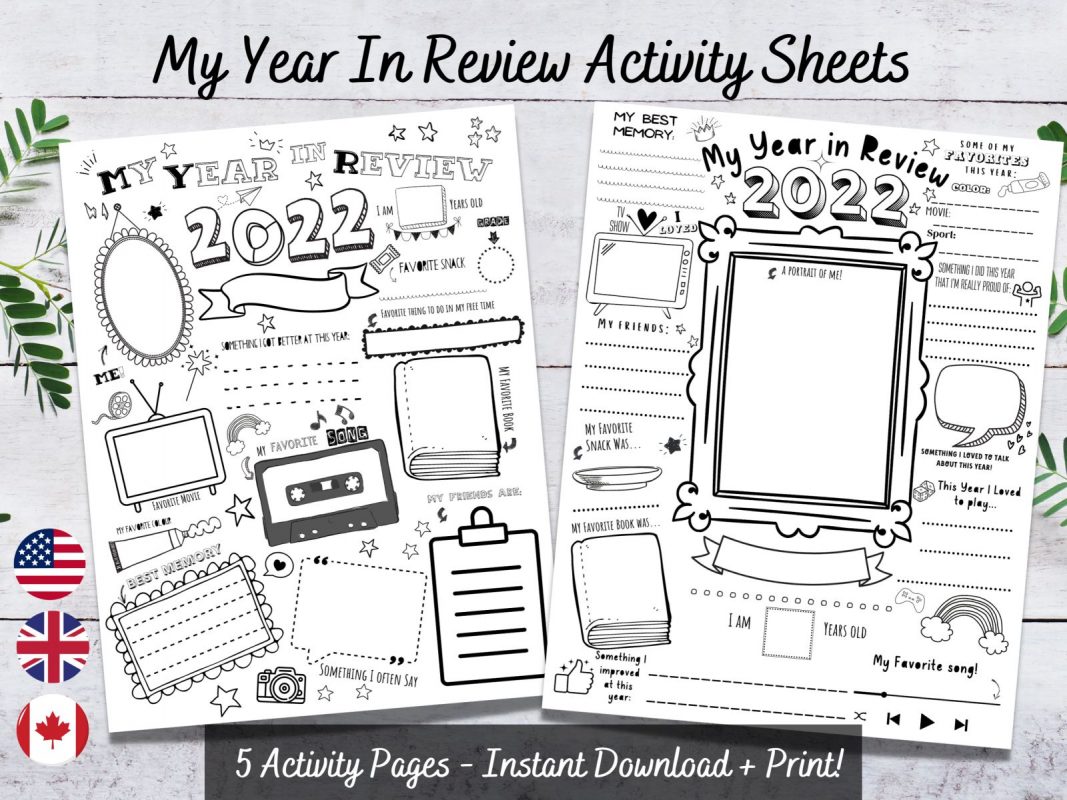 I've spent the last few days making some fun little printable activity pages for little ones that are now listed in my Little Willow Press Etsy shop! Designed for kids to do at the end of the year to help them remember all of their most memorable moments, things they've enjoyed, their favourite things, thoughts and feelings – really just all the little bits and pieces they'll want to look back on I've tried to include in these pages.
I did a few of these with my daughter and son when they were smaller and we just love when we come across one – there are so many little things you forget about if you don't write them down and we just treasure these little papers that have recorded all the wonderful bits of their year. When they were too little to fill them in themselves I would ask them the questions and record their answers. I just love to read what they came up with when they were so small!
Head on over to my Etsy printables shop if you'd like to take a look at this kids' activity page package or scroll further along this post for more information!
These memory pages are a wonderful way for kids to record all their memories of the past year and have a keepsake to look back on in years to come! They'll have lots of fun filling in and colouring these pages. There are many questions and writing prompts to help get kids thinking about their year and a bit to get them thinking about the new year ♥
year in review kids' activity pages
what's included
Two styles of My Year in Review activity pages to choose from
My Style in 2022 activity page
My Memories of 2022 activity page
All the Ways I Grew in 2022 activity page
This package is an instant download and print PDF and I've included US, Canadian and UK variations – your purchase comes with all three – just download and print whichever you need!