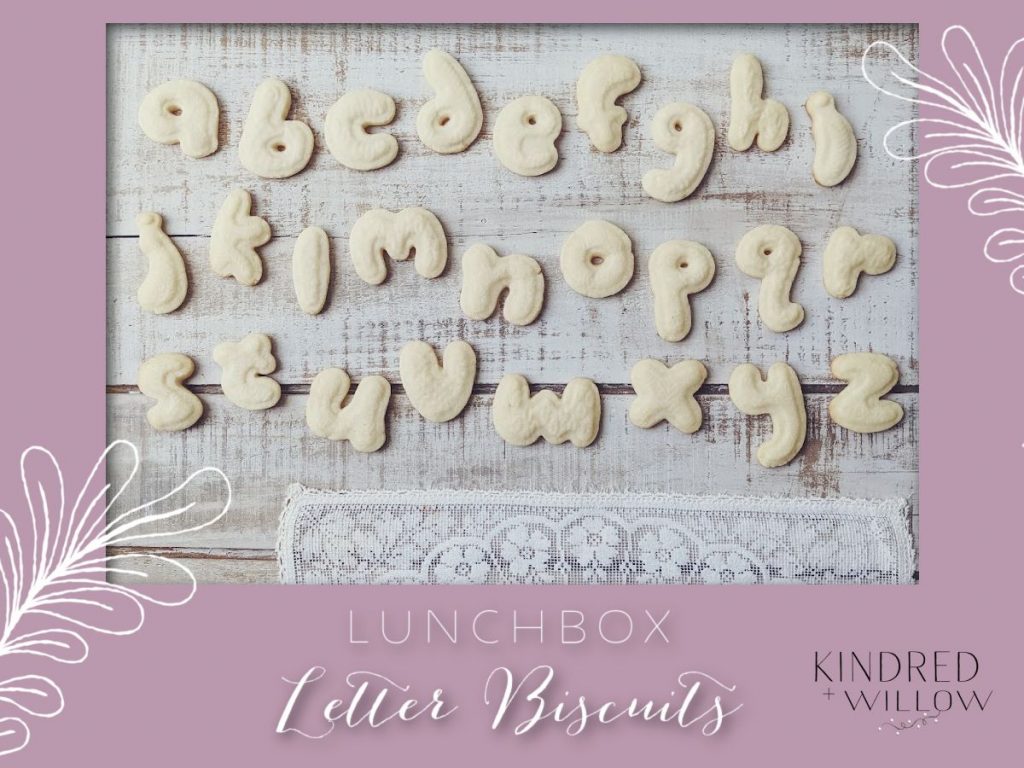 My 19-month-old is suddenly just enthralled with letters and spots them everywhere we go, even in the shapes of the playground equipment at the park! So when I came across a silicone alphabet mold, I just knew I had to get it and make him some alphabet biscuits. Luckily the biscuits turned out quite well using the mold. The font is a sort of playful and I thought it might be hard for him to recognize the letters properly, but he's had no trouble and just loves picking out a letter treat after lunch ♥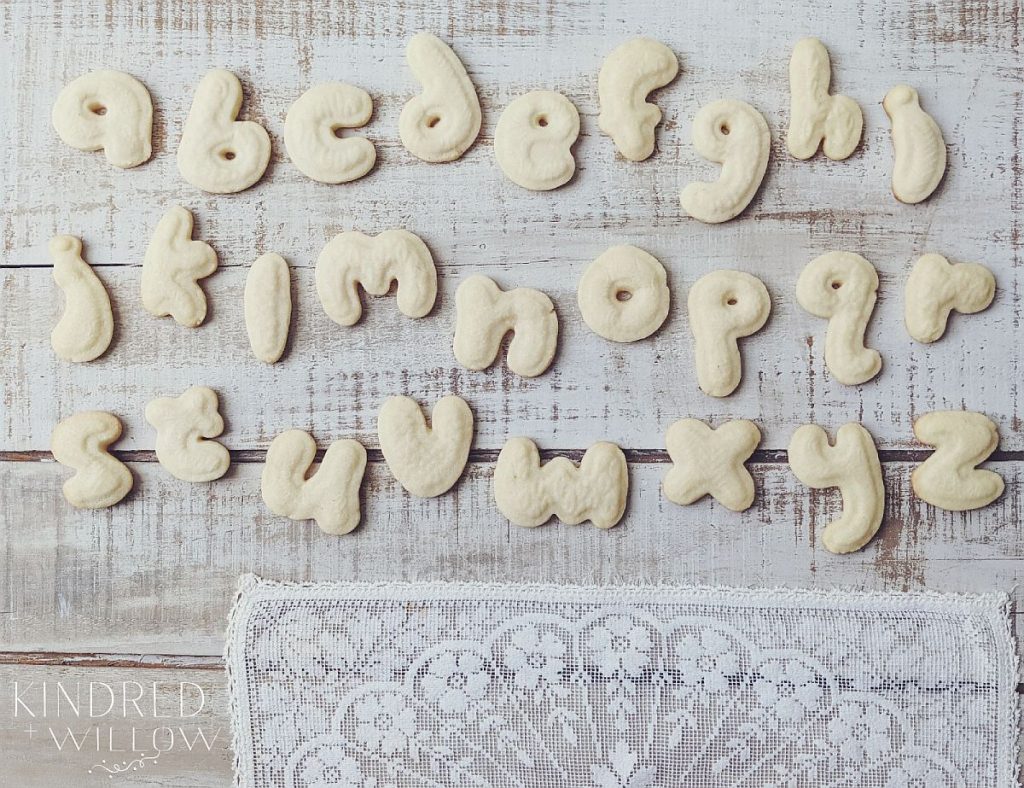 The biscuits are just a simple 'Sugar Cookie' recipe with a bit of added cornstarch that I hoped would help them keep their shape and it seemed to do the trick. They make up quite quickly, though it is best to chill the dough before pressing into the molds as it helps them come out more easily and the patterns from the mold show up quite a bit better.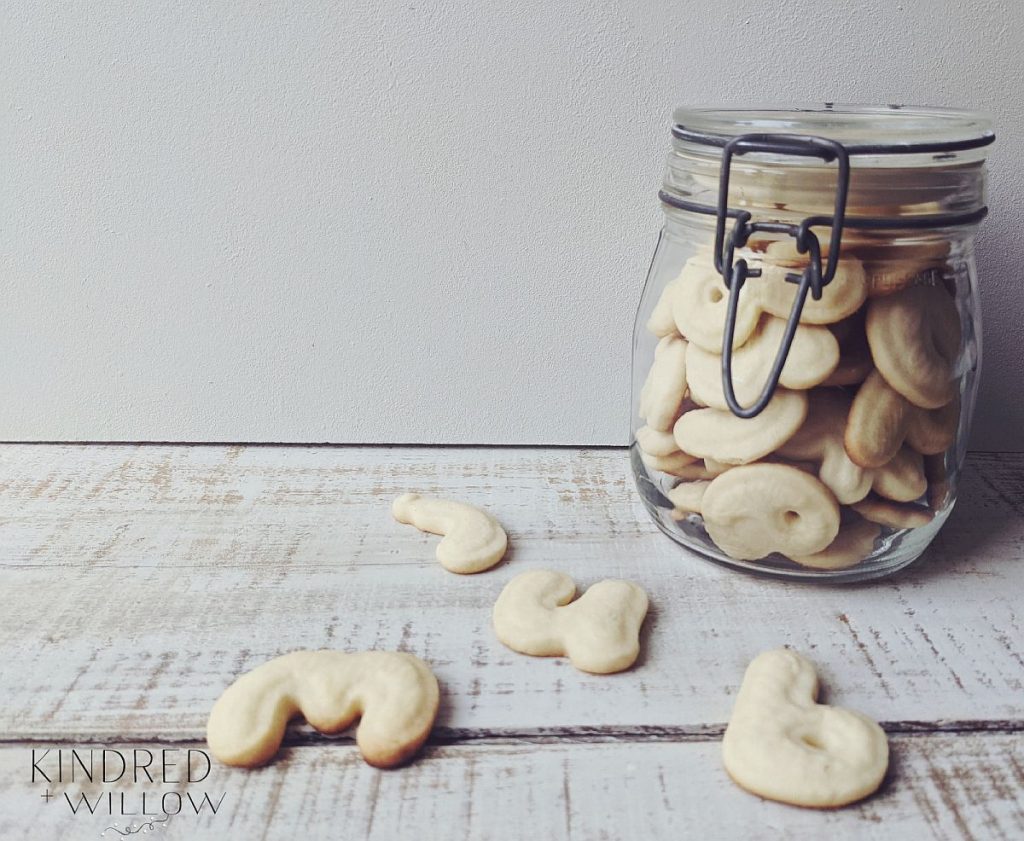 lunchbox letter biscuits recipe
ingredients
1 cup butter, room temperature
1 cup granulated sugar
2 tsp vanilla
1 egg
2 1/2 cups flour
1/2 cup cornstarch
2 tsp baking powder
method
Preheat oven to 350 Fahrenheit.
In a large bowl, cream together the butter and the sugar. Make sure they are well-combined.
Add the vanilla and the egg, mix until combined.
In a medium bowl, mix together the flour, cornstarch and baking powder.
Gradually add the dry ingredients to the wet, mixing until they are well-combined. It will appear quite crumbly at first but then come together in a nice, pliable dough. I usually mix it with my hands at the end as it comes together much more quickly.
Form into a ball and refrigerate for about 10 minutes. You don't want to chill the dough too long or it will be too hard to work with.
Once chilled, tear off a small piece of dough and press firmly into the letter mold.
Pop the dough carefully out of the mold and place on a lightly-greased cookie sheet.
Once you have a sheet full of letters, pop them in the oven for 6-8 minutes or until the bottom is just turning golden.
Remove from pan, let cool, and enjoy!
The size of the cookies is about 1-1.5 inches and great for sticking in school lunchboxes and make a fun treat for little ones.
Fun for a little lunchtime spelling bee ♥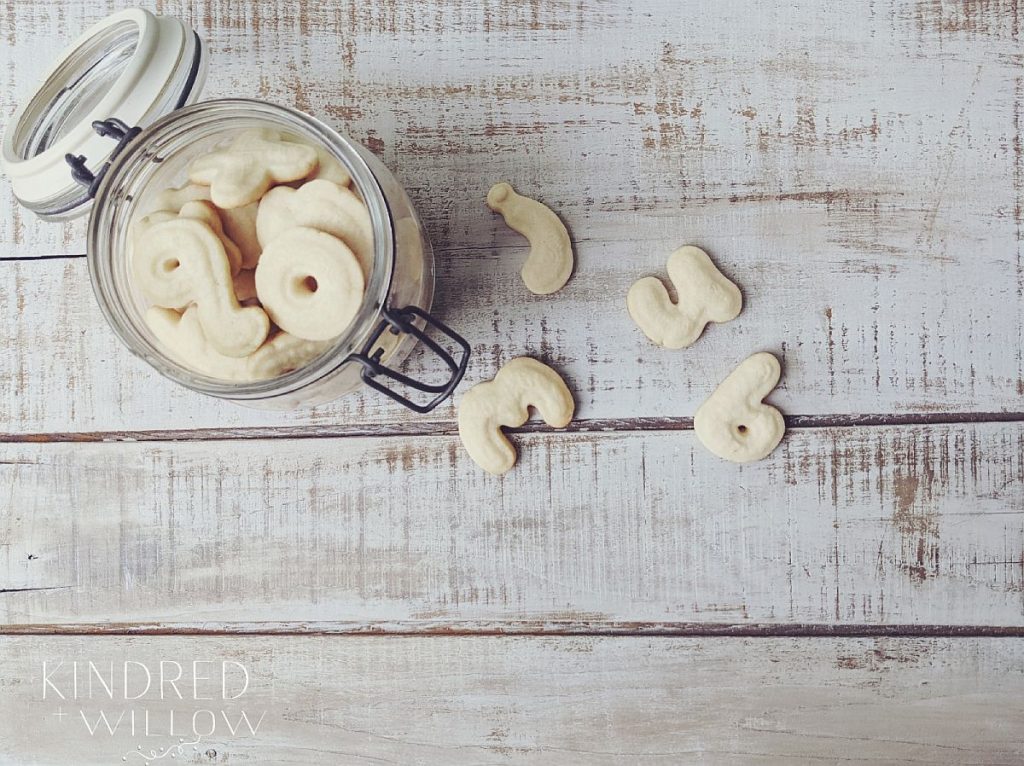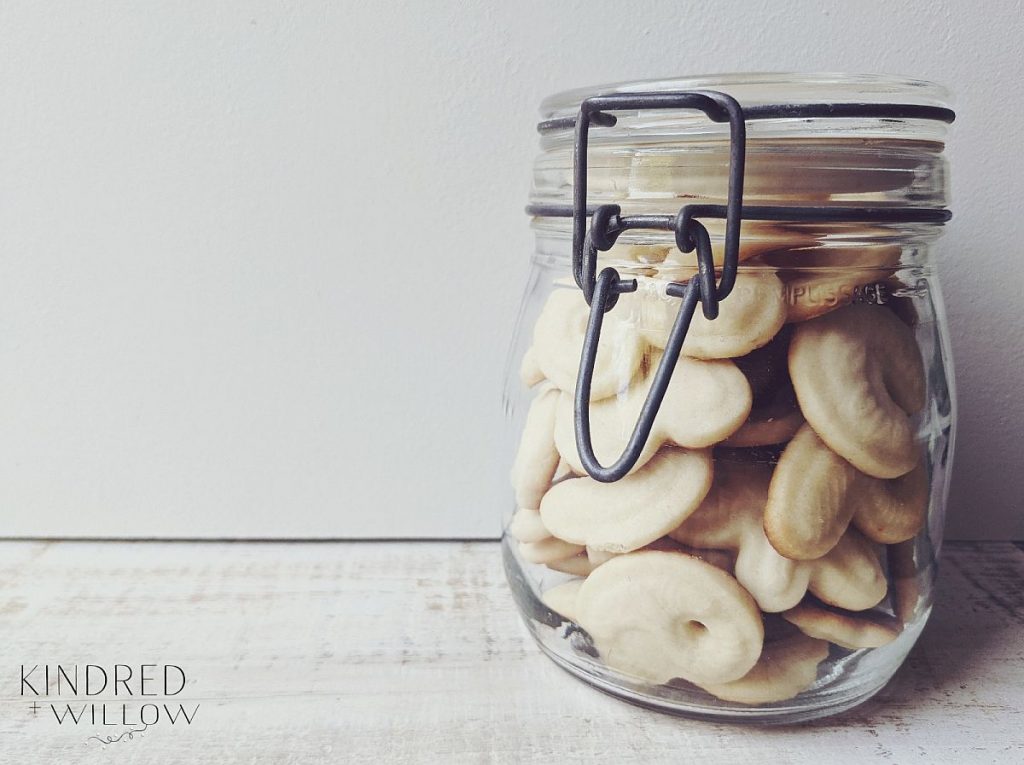 Letters, letters, everywhere! The little one seeking out all the letters he can find…