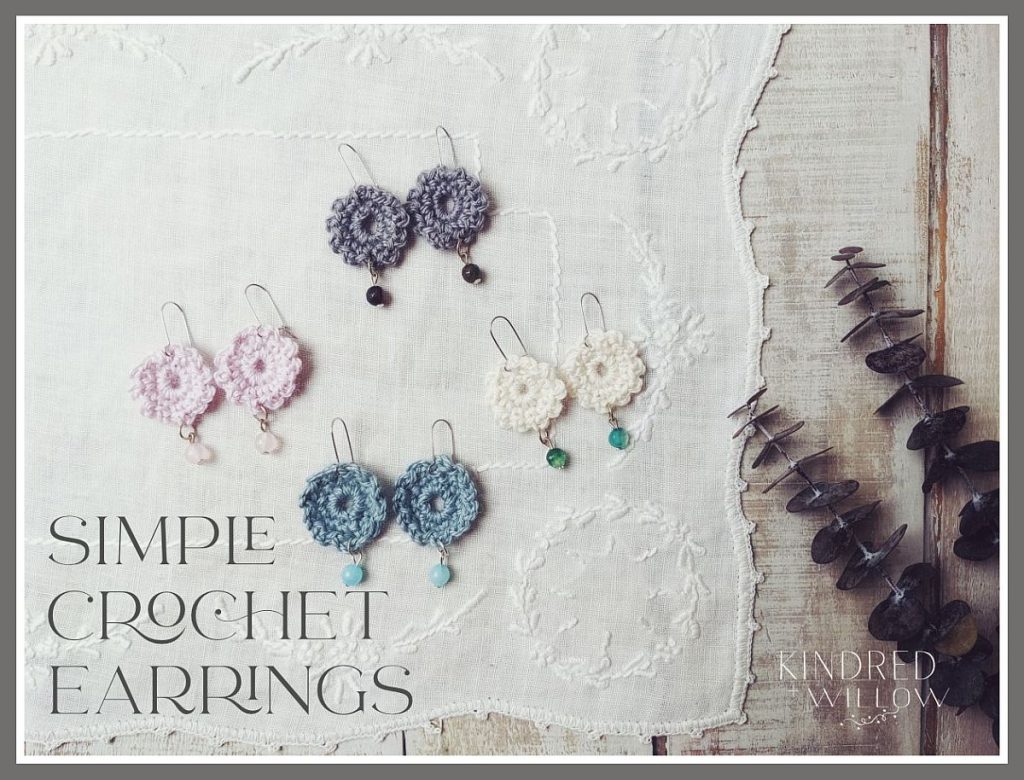 These little crochet earrings are quite simple to make and make a great last-minute gift idea! If you have never crocheted before, just get a hook and some yarn and familiarise yourself with a few basic stitches and you'll be able to make these earrings with no problem. There are lots of great videos on Youtube that are really helpful for learning crochet.
Stitches to Know to make pretty Crochet earrings
crochet chain
slip stitch
single crochet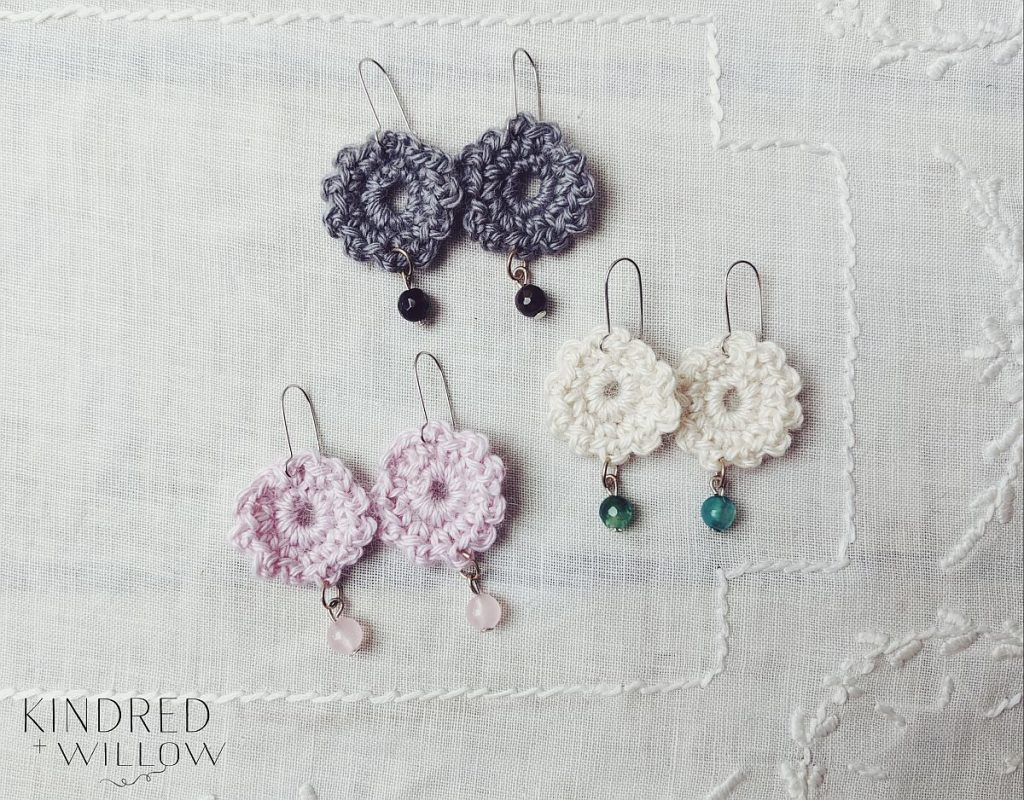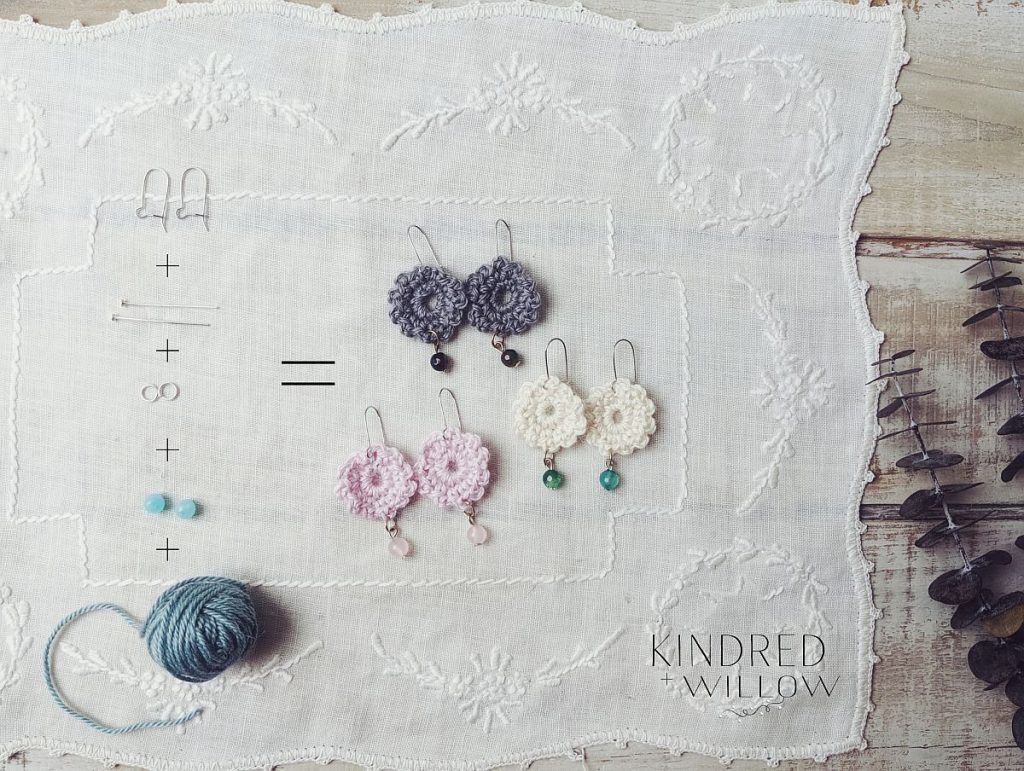 how to make pretty crochet earrings
what you will need
Earring hooks – I used the kind that self close and do not need a backing
Flat head pins – I used 30mm as that's what I had, so had to trim them down
6mm jump rings
6mm Agate beads, or similar sized bead of your choice
Sport weight yarn of your choice – I used Drops Baby Alpaca Silk
3mm crochet hook
Round nose jewelry pliers
Wire cutters
Yarn needle
Tutorial: how to make pretty crochet earrings
I would love to hear if you've tried out this craft. If you have trouble, or my instructions weren't clear enough, let me know and I will try to help!