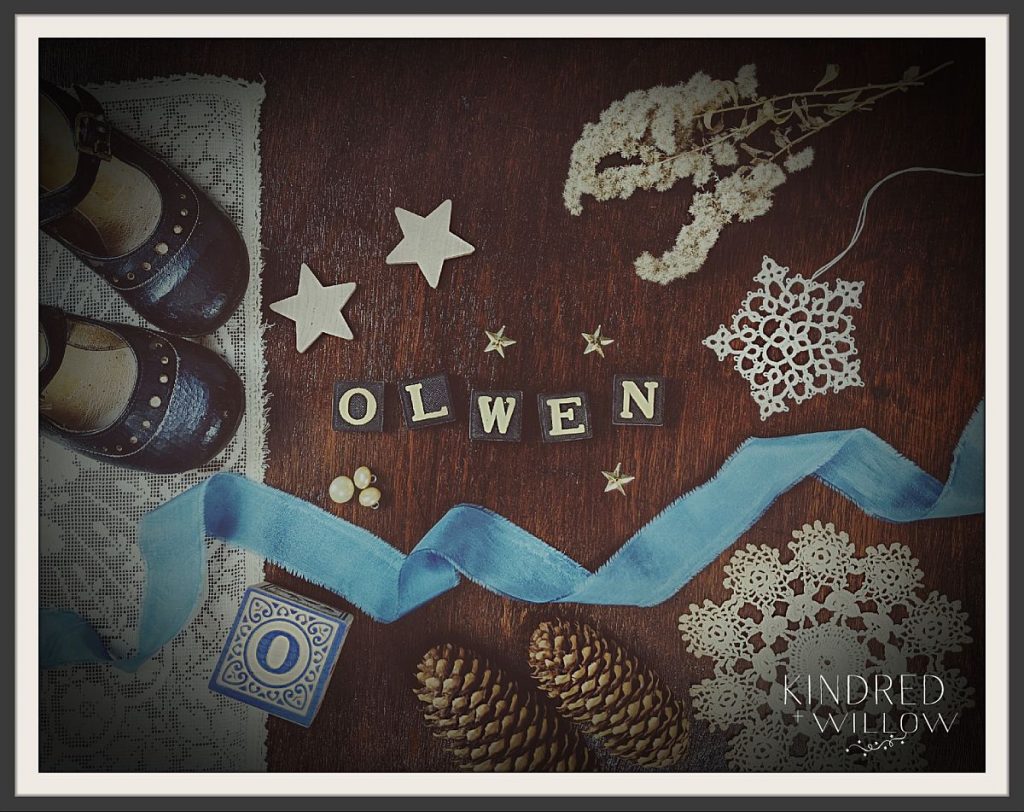 Olwen is a pretty Welsh name meaning 'white footprint' and has such a lovely, poetic feeling to it in both sound and meaning. I just love this name and I think it would be a wonderful choice, especially for a baby born in wintertime!
For more winter-inspired baby names, please visit the Baby Name Advent page!
meaning
White footprint – Welsh ôl 'track' and gwen 'white, fair, blessed'
pronunciation
OL-win
origin
Welsh
popularity
In Wales, Olwen ranked at #305 in 2019 and #2643 in the UK overall. The name ranks quite low outside of the UK – in Canada it ranks at #11885 and in the US it currently ranks at #19624 – so it seems that anywhere outside of Wales your little Olwen would be quite a rarity indeed!
nicknames
Olly, Wenna, Lola
NOTABLE PEOPLE & CHARACTERS
Olwen (Olwyn) – Welsh mythologial character from the tale Culhwch and Olwen in the Mabinogion
Olwen Brogan (1900-1989) – British archaeologist
Olwen Fouéré (born 1953) – Breton-Irish actress on stage and in film
Dame Olwen Hufton (born 1938) – British historian of early modern Europe, women's history and social history
sources