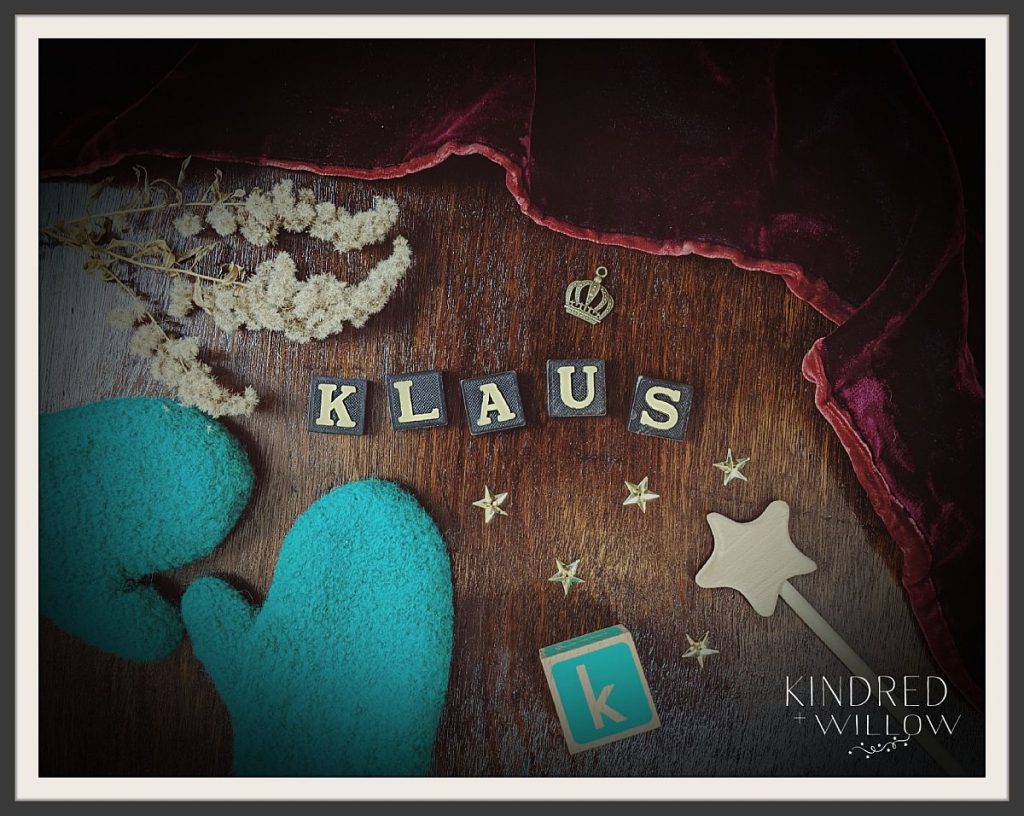 I couldn't resist the final name on our Baby Name Advent for the 24th of December – Klaus! Actually my kids suggested this name in part because they are big fans of the book (and TV) series A Series of Unfortunate Events in which one of the protagonists, a clever and introspective boy, is called Klaus. Apart from that reason of course, this name makes the winter-inspired baby name list, because of our beloved jolly man in red – Santa Claus! The name Klaus is of German origin and is originally a diminutive form of Nicklaus.
I hope you've enjoyed the Baby Name Advent series! I had lots of fun making all the name photos for this series – the write-ups were a little more work than I'd anticipated! If I'm feeling ambitious perhaps I'll be back with a second list for next year – though there are only so many winter-inspired names to go around, so might have to think of a different theme to try!
To view all 24 winter-inspired baby names, please visit the Baby Name Advent page!
meaning
Victory of the people
pronunciation
KL(ows)
origin
German, Dutch, Scandanavian
popularity
Klaus does not rank within the top 1000 in the US or Canada and is more commonly used in Germany, the Netherlands and Scandinavia.
nicknames
I didn't come across any short forms or nicknames for Klaus, so another good choice if you'd like a name that won't be shortened!
NOTABLE PEOPLE & CHARACTERS
Klaus Schwab (born 1938) – German professor who founded the World Economic Forum
Klaus Tennstedt (1926–1998), German conductor
Klaus Baudelaire – the middle child and one of the main protagonists of the book series A Series of Unfortunate Events
sources