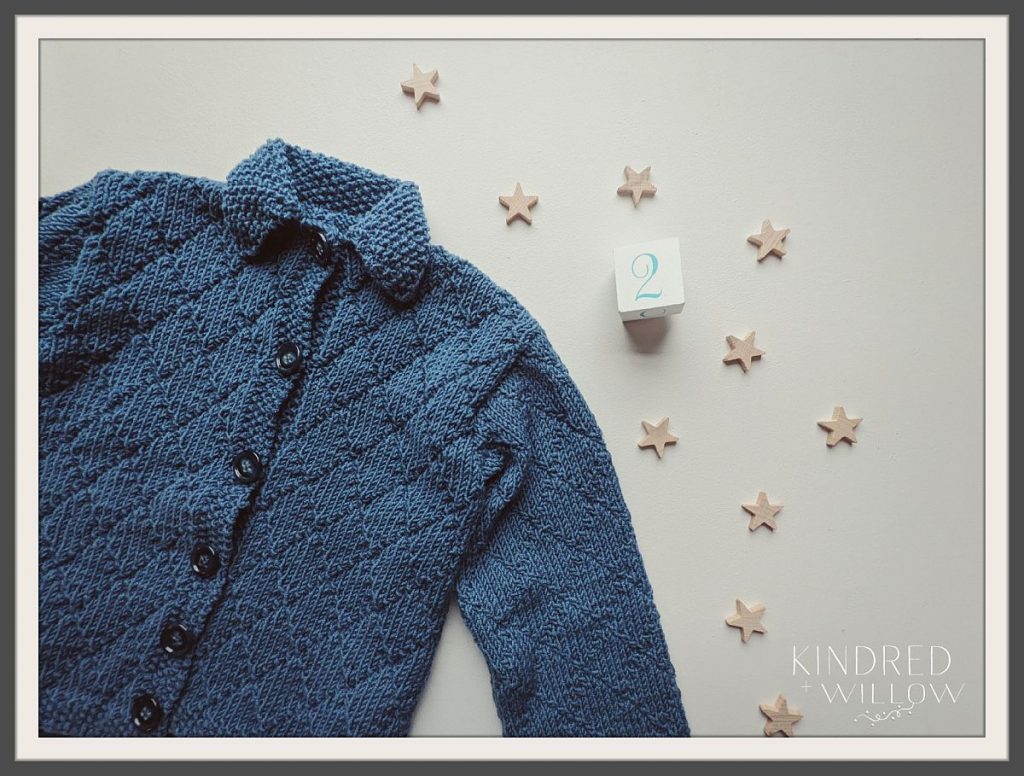 The Jasper Diamond Hoodie from the book Vintage Baby Knits is one I've been meaning to knit for ages…really ages – since my daughter (now 13!) was a baby. Back then I was very new to knitting and I started this little sweater in the 9 month size and quickly realised that there was no way that I could knit this in time for her to still fit in it. Having only knit a scarf at that point, I was out of my depth!
So here we are on the third baby and I have completed this sweet little pattern in time for his second birthday, phew! I decided to leave off the hood and do a little seed-stitch collar instead as I thought it would look quite nice like that too.
If you're interested in vintage knitting for babies, the Vintage Baby Knits book is a great one to have. They have patterns that are inspired by knits from the 1920s to the 1950s and they are all really lovely patterns! I wish that I had had the time to knit more of them, but I am a very slow knitter and this Jasper sweater was all I could muster. I knit this in the largest size (24 months) and then added a bit of length to the body and sleeves just so it would fit my little one just that bit longer.
I just love this diamond pattern and the old-fashioned feel of this little sweater. I haven't tried it on Arthur yet, but I think it will look lovely on him, especially with his red hair!