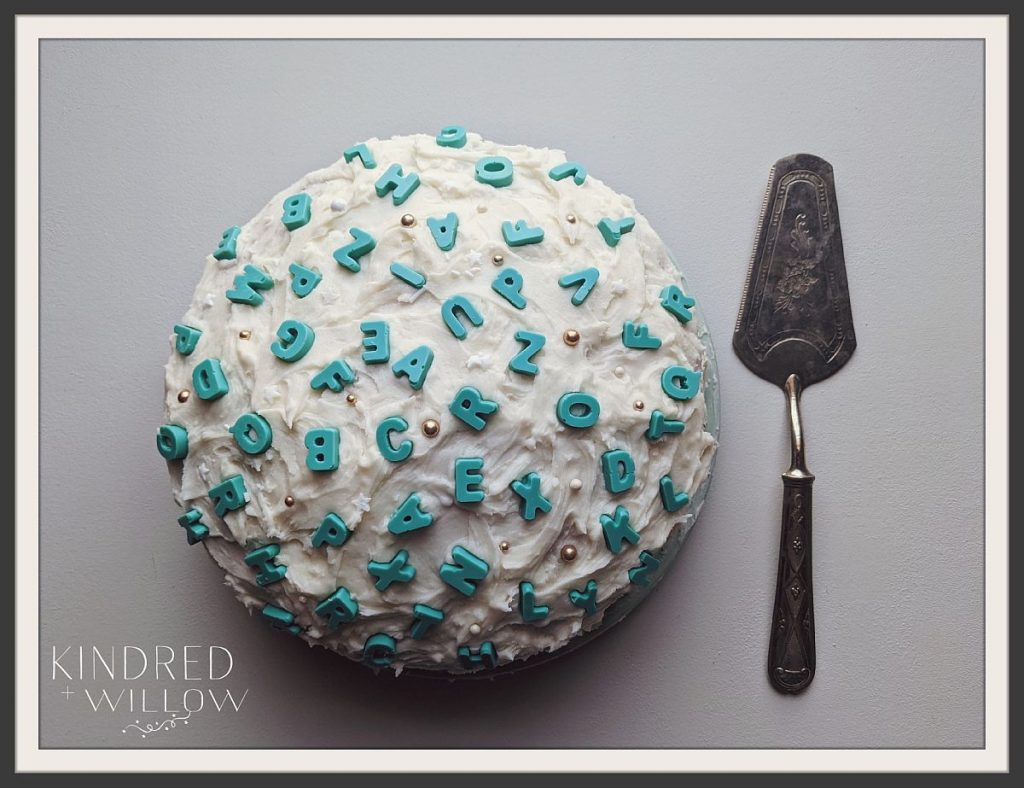 Just a quick little birthday post! This is the cake that I made for my alphabet-mad little boy who just turned two. He wasn't too bothered with the rest of the cake but there was a lot of excitement for those letters!
If you have a little one who just loves letters, this is the simplest cake to decorate if you don't mind making up a couple trays of letters beforehand. I used a silicone alphabet tray bought from Michael's that has tiny letters, I also have a one with larger letters bought from Bulk Barn.
The first few letters I made I was just pouring the melted candy into the mold with a little spoon but I got a lot of air bubbles in the letters that way. So for the next ones I decided to use a little baby medicine syringe and filled each mold like that, and got a lot less air bubbles that way.
After the mold is filled, just let it sit for a few minutes, or pop it in the freezer if you want the letters to harden faster. Once hardened, start removing the letters from the mold very carefully. Most of the letters popped out easily, though there are no 'S's on the cake as I couldn't get a single 'S' to come out without breaking!
The little gold and pearl balls mostly got picked off – my partner didn't want to break a tooth and my daughter was worried about breaking her braces! Well noted, next cake: leave off gold and pearl balls.
The cake recipe I used was Vanilla Cake (The Best) by Ricardo and the icing is just a standard buttercream recipe.