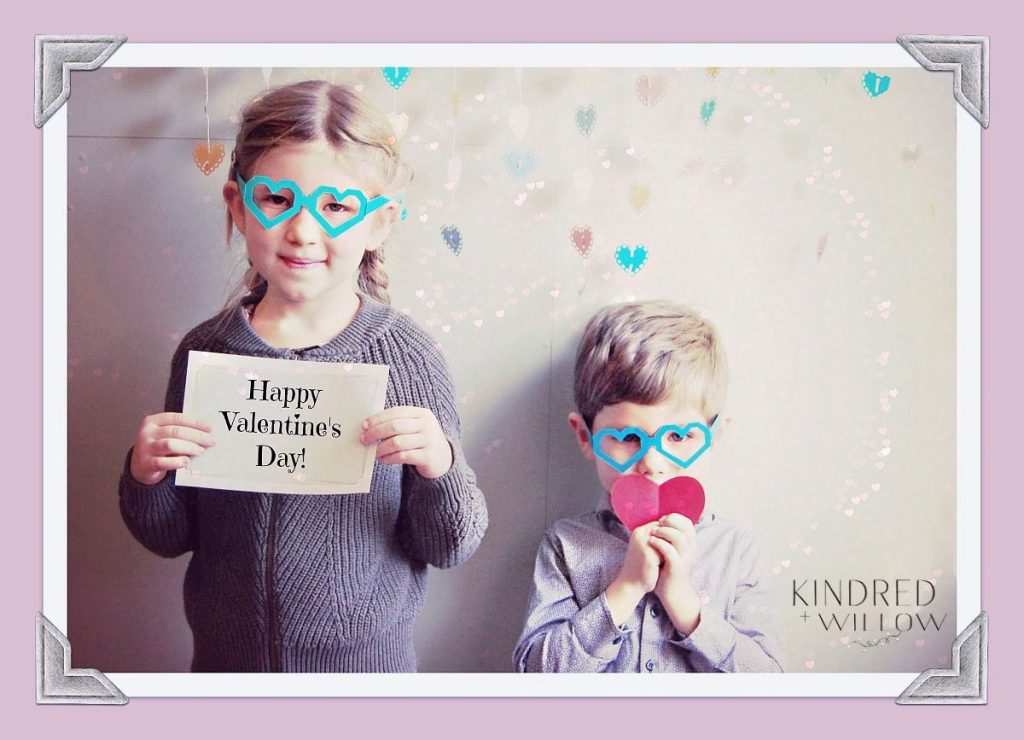 Happy Valentine's Day!
Above are two of my favourite little valentines – my daughter and son when they were about six and almost 3. This is one of my favourite photos! I remember how much fun they had that day playing around with their heart-shaped glasses and jumping on the bed, excited for Valentine's Day.
We used this photo to send Valentine's wishes to the kids' grandparents that year. I remember we had many outtakes before I finally got a shot of them both looking at the camera and standing still!
The heart glasses are paper ones that you can make yourself and the downloadable template can be found at the Mr Printables site.
These sweet glasses can double as unique valentine cards that kids can give to their friends/classmates – they even come with a set of tags you can attach and a little glasses case! Though, believe me, you don't want to make too many of these as all that cutting is hard on the hands.
I remember my daughter wanted several pairs for her friends and I think I made 6 or 7 in the end – a lot of precise manual cutting with an X-Acto knife!
Oh, be sure to make the glasses out of sturdy cardstock too as kids can be quite rough and these will tear easily as they take them on and off. I managed to preserve a few pairs for future years, though the ones made out of flimsier paper didn't survive. The printable glasses templates come in two sizes too – so you can make them to fit all kids little and big!
If you haven't already, check out the Mr Printables site – they have so many clever and unique activities and crafts for kids and adults alike!