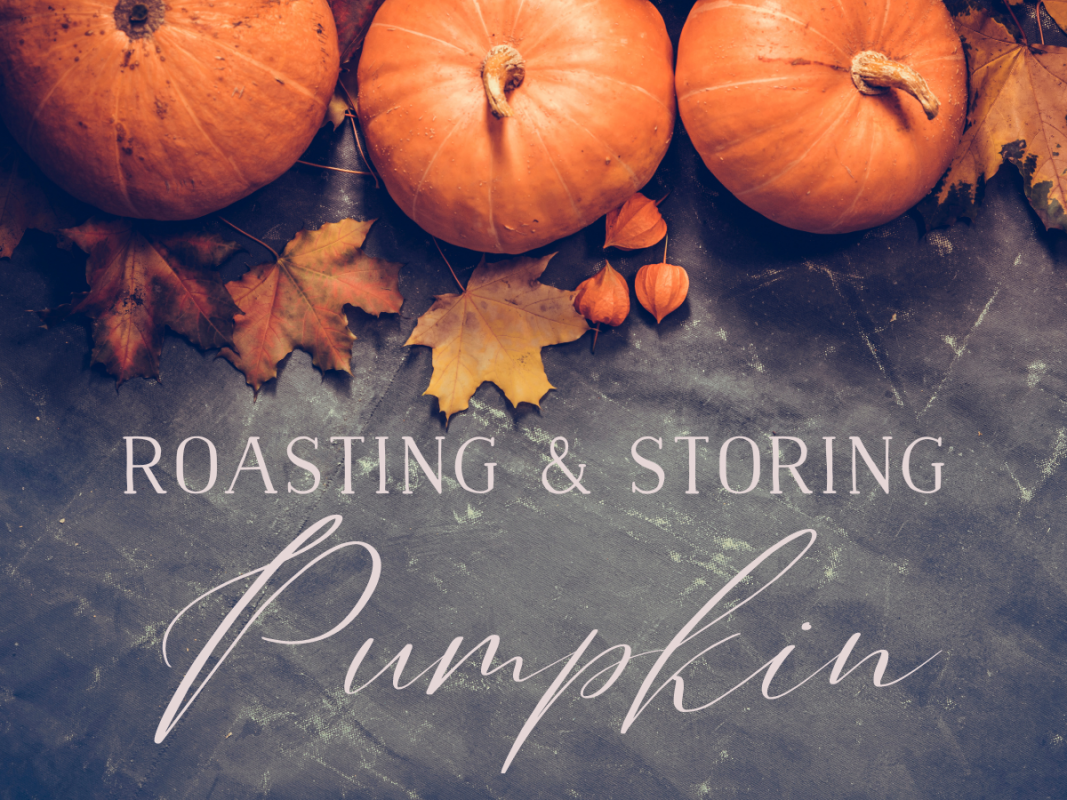 October and early November are the perfect time to stock up on pumpkin so that you have access to this incredibly nutritious fruit all year round! Pumpkin can be hard to find in grocery stores at other times of the year and even the canned variety can be hard to find at times, outside of the Thanksgiving season when it is available for making pumpkin pie. I'm a pumpkin addict, so every fall I make sure to get 3 or 4 large pumpkins to roast and freeze to last us the year through!
Pumpkin makes a great addition to smoothies, muffins, or cakes and even chili or quesadillas. Believe me when I say, I've tried to sneak pumpkin into just about everything… and it really works most of the time!
Pumpkin has wonderful benefits to health as it contains many vitamins and antioxidants – it is an excellent source of beta carotene which the body converts to vitamin A and so is particularly great for skin and eye health. You can read more about the wonderful benefits of pumpkin here.
Pumpkin is easy to roast & store
directions
Cut pumpkin in half and remove seeds and as much stringy pulp as you can. Keep seeds aside if you'd like to roast them later – they make a wonderful, nutritious snack!
Preheat oven to 325 degrees.
Cut pumpkin halves into several smaller chunks so they will fit easily on your baking tray.
Place pumpkin pieces face up on baking tray.
Bake in preheated oven for 1 hour or until tender enough that the pumpkin flesh pulls easily away with a fork.
Remove from oven and let cool.
Once cooled, scrape pumpkin flesh away from skin and place into food processor or blender.
Blend pumpkin until smooth. Add a small amount of water (1-2 tablespoons) to help the blending, but not so much that the pumpkin becomes too watery.
To store, I put the pureed pumpkin into silicone muffin cups and freeze. Once frozen, just remove from the silicone liners and put the frozen pumpkin portions into a large freezer bag. These small portions are then easy to pop out of the freezer and add to smoothies, muffins or whatever you choose!