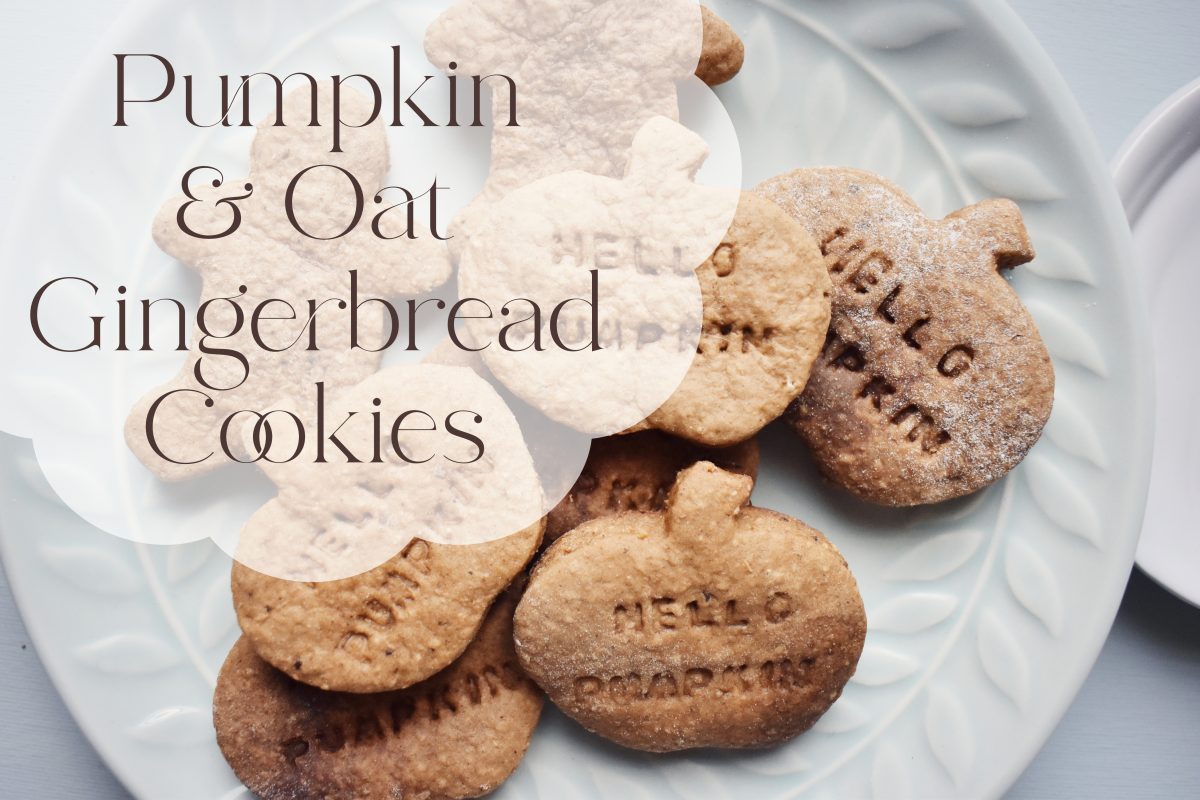 Everyone in our house loves these soft and flavourful pumpkin gingerbread cookies! These healthier cookies are a great fall treat and since they have lots of nutritious and nourishing ingredients like oats, pumpkin and spices, I don't even mind the kids having them at breakfast.
Of course, the kids are even bigger fans of them when they're covered in icing – as in the Gingerbread Mummy Cookies we made for Hallowe'en- those ones are definitely kept for dessert!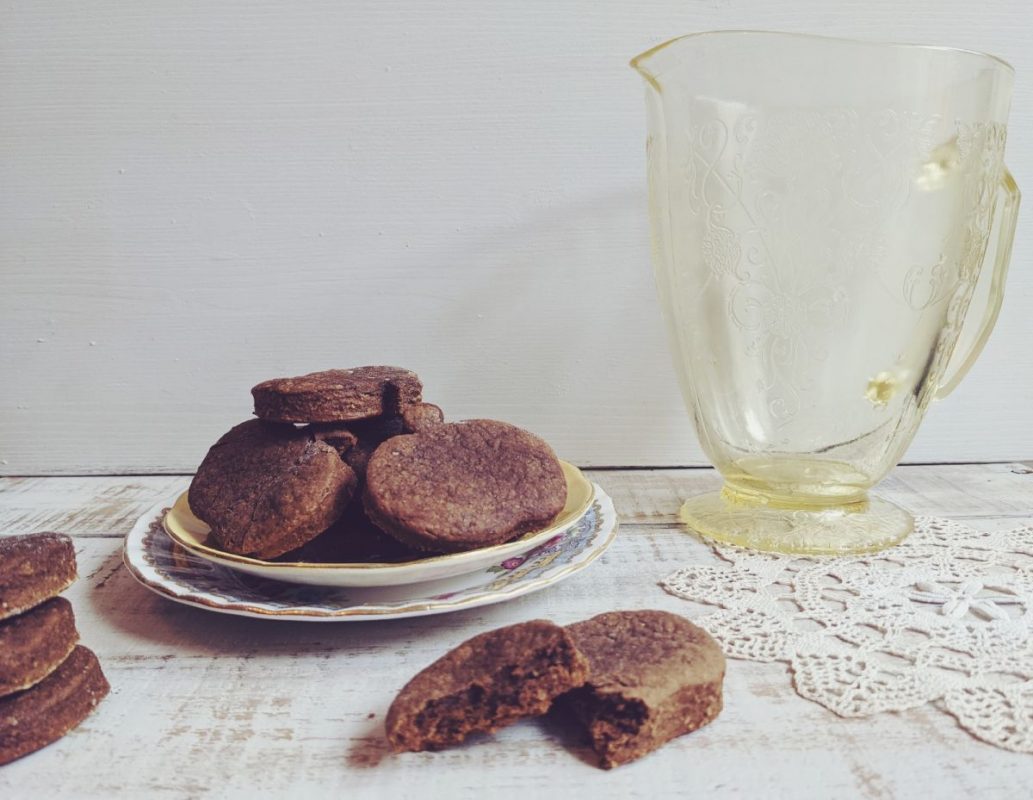 pumpkin oat gingerbread cookie recipe
These soft and flavourful cookies are sure to be a hit – with the added nutrition of oats and pumpkin, they're delicious plain or decorated with royal icing for an extra treat. Due to the moisture in the pumpkin, the surface of the cookies doesn't end up perfectly smooth like gingerbread cookies made with the traditional recipe, but we don't mind as the flavour is great and the kids are getting some added nutrients!
Makes about 24 large cookies (4 inch cookie cutter)
ingredients
1/2 cup butter, softened
3/4 cup brown sugar
1/2 cup molasses
2 tsp vanilla extract
1 cup pumpkin puree
1 egg or Chia egg (1 TBSP ground chia mixed with 4 TBSP water, let sit until gelled)
3 cups all-purpose flour
1.5 cups oat flour (I make my own by grinding rolled oats in the blender)
1.5 tsp baking powder
1 tsp baking soda
1/4 tsp salt
1 TBSP ground cinnamon
2 TBSP ground ginger
1/2 tsp ground cloves
1/2 tsp allspice
In a large bowl, beat together the softened butter, sugar, molasses and vanilla.
Mix together the ingredients to make the chia egg (if using) and set aside.
Mix the pumpkin into the wet ingredients. Add in the chia egg once gelled and mix well. Set wet ingredients aside.
In a medium bowl mix together the dry ingredients.
Add the dry ingredients to the wet and mix well. The dough will be quite thick, so you might need to mix with your hands if not using a stand mixer.
Cover dough in bowl and and chill in the fridge for about an hour. Once the dough is chilled, preheat oven to 375 degrees.
Divide dough and roll out on a well-floured surface to about 1/4 thick. It helps to flour the rolling pin as well to prevent sticking. Cut shapes using cookie cutters, then place cookies on a greased baking sheet, 1 inch apart.
Bake for 8-10 minutes or until edges are just starting to darken. Remove from oven and let cool on pan for 5 minutes, before transferring to a plate or rack. Let cookies cool completely before decorating.
Enjoy!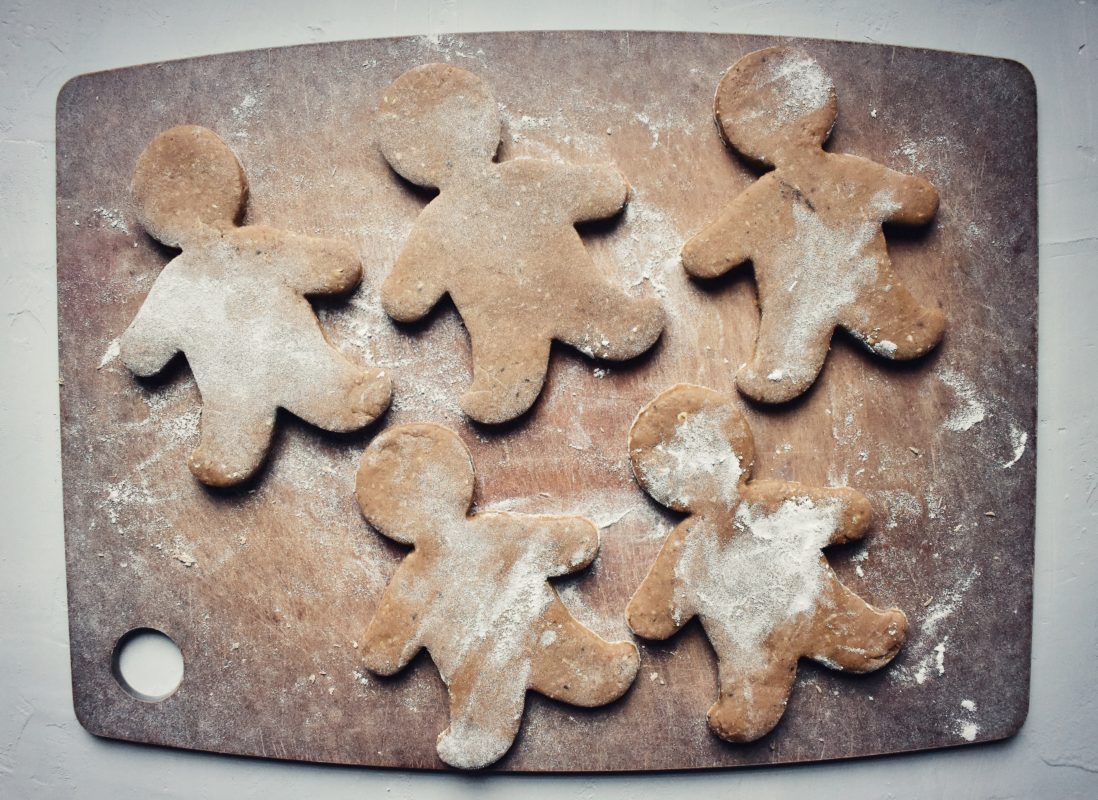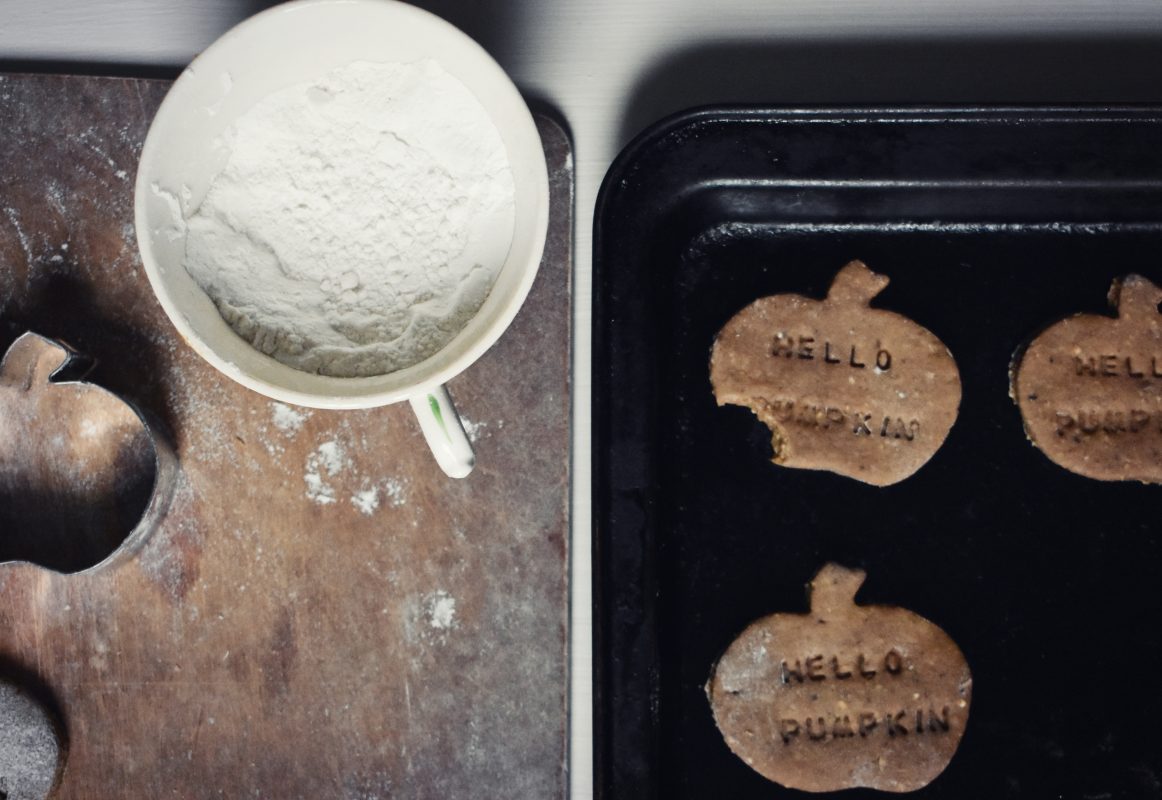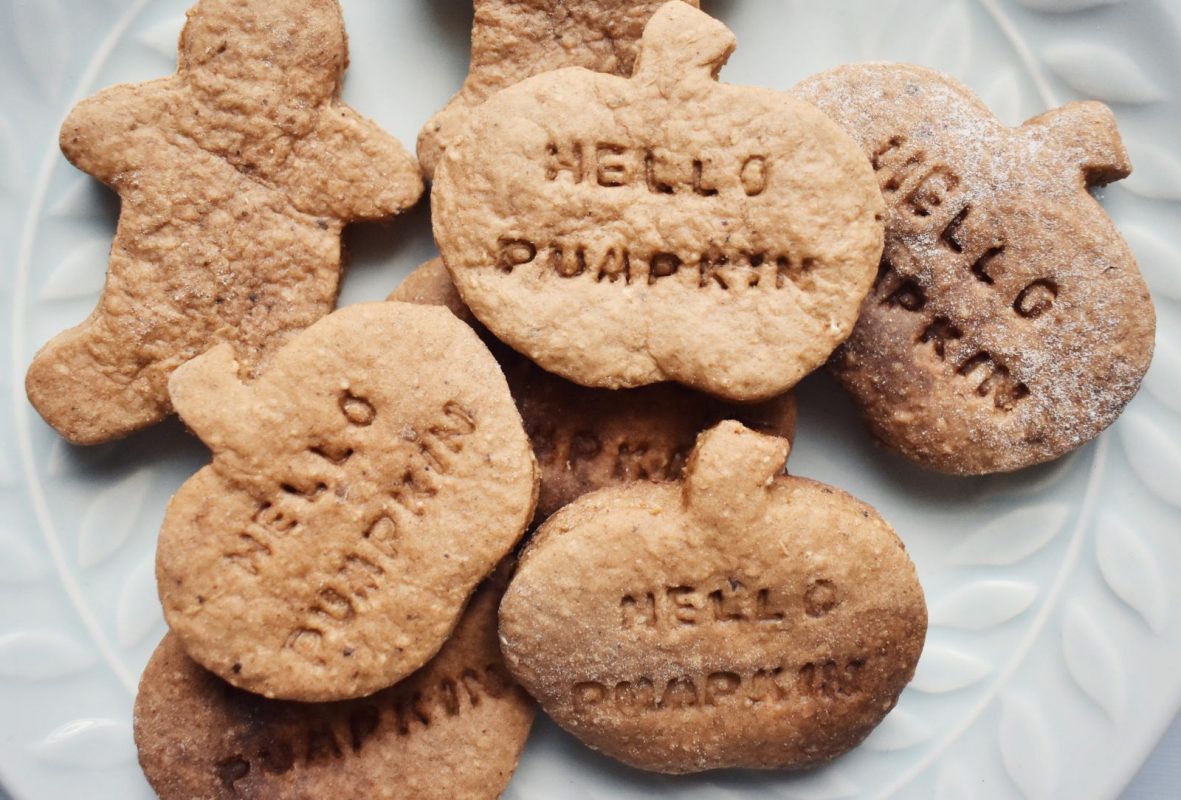 click on the image below to download recipe pdf