A recent visit back home, here are some of our lovely vintage finds…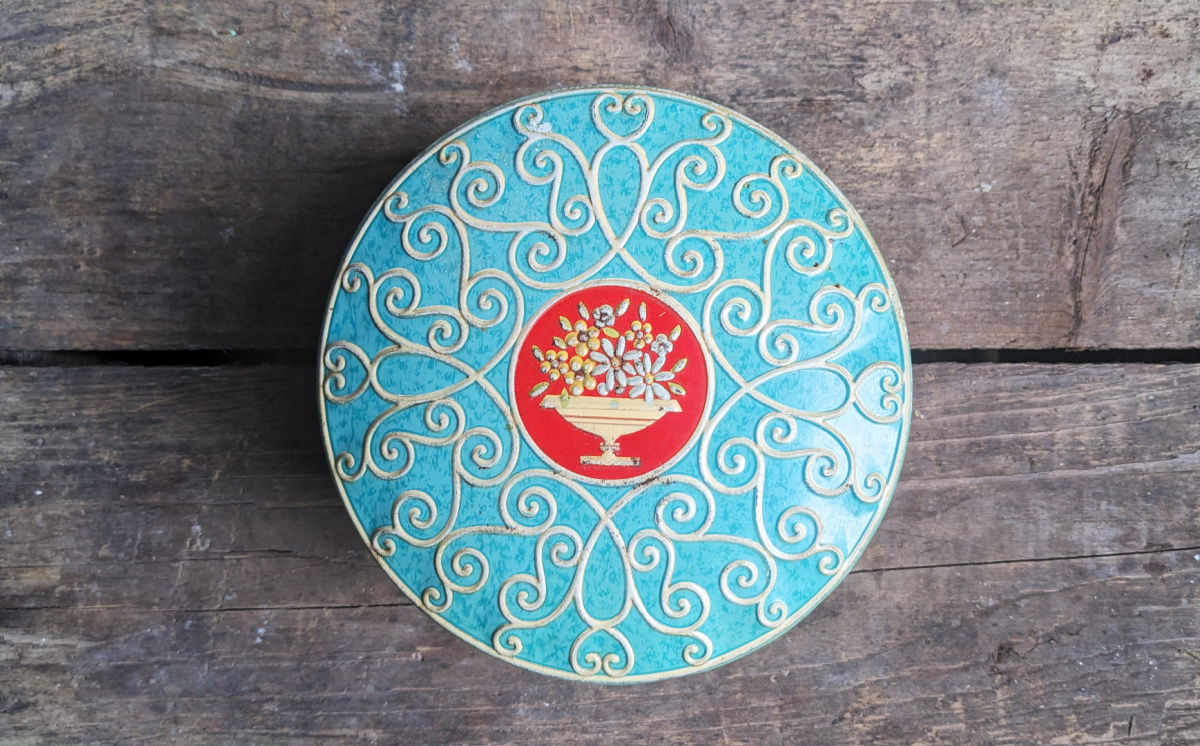 Such a pretty embossed biscuit tin, reminding me of tea and cookies at my Grandma's house ♥ I think this one is perhaps 1940s, but not certain of that. Made by Gray Dunn of Scotland. The design and colours are just gorgeous, such a lovely piece!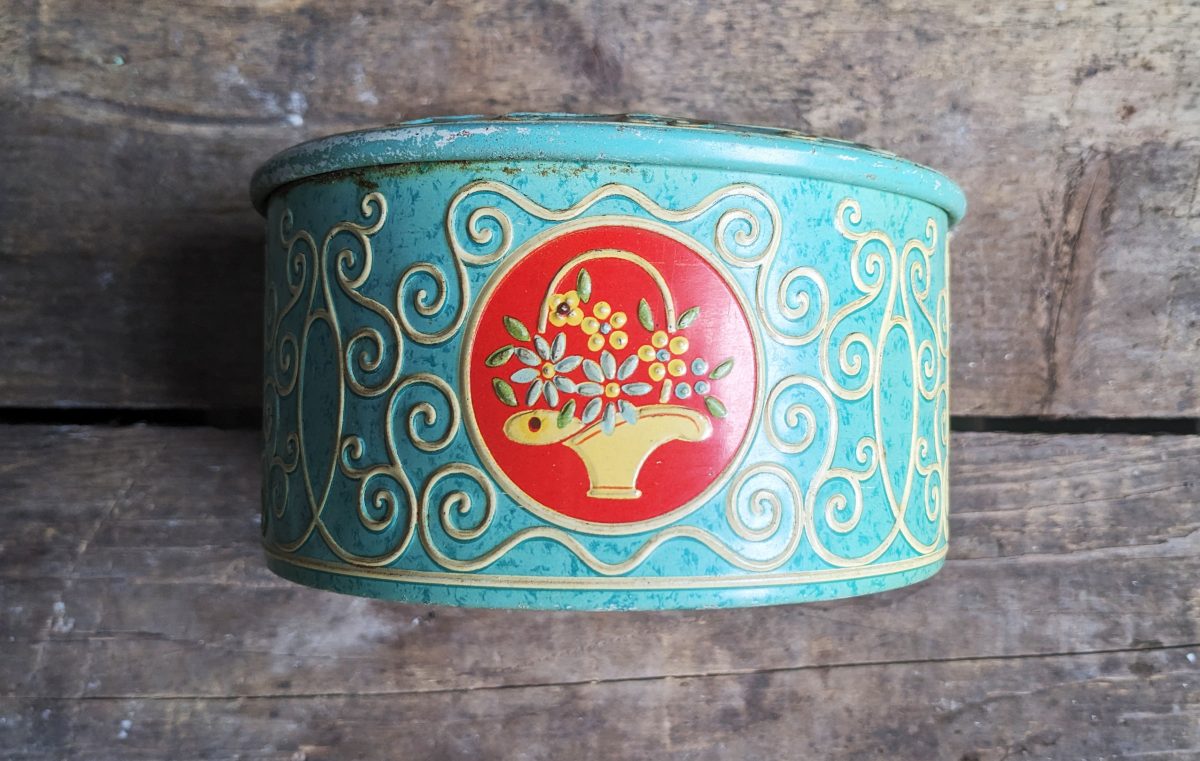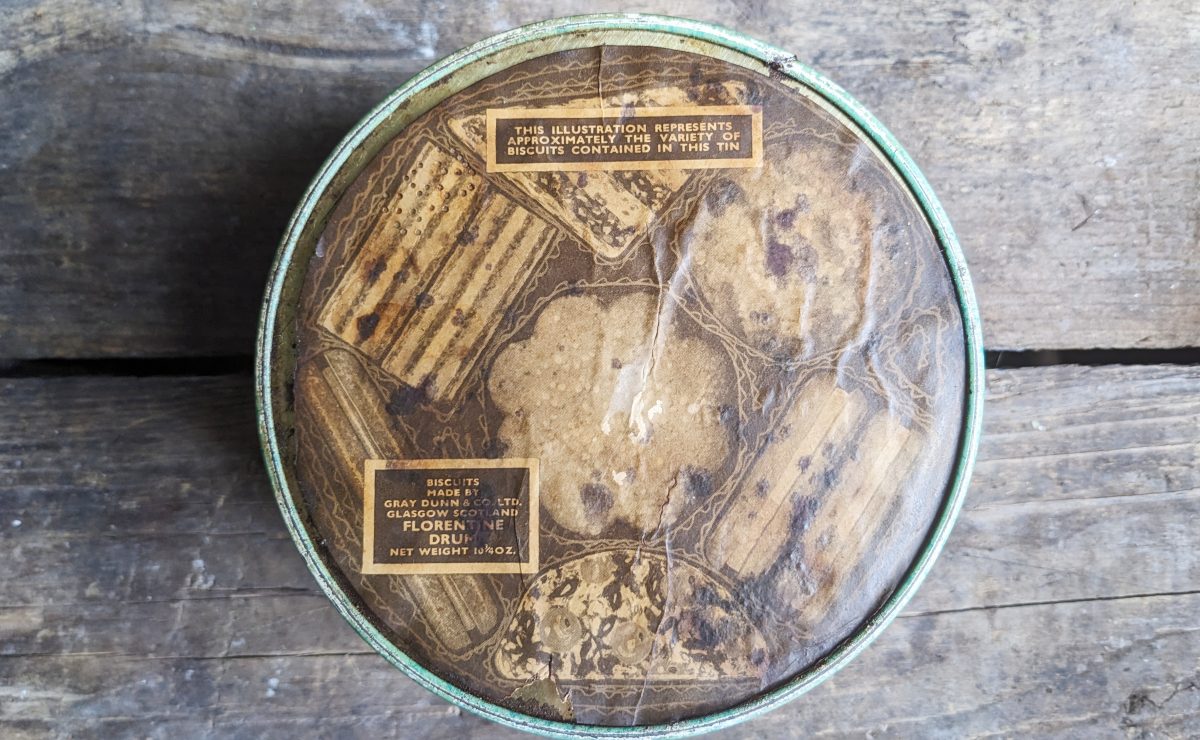 I'd never come across one with a biscuit selection paper on the bottom like that, and was pleasantly surprised to see this when I turned the tin over!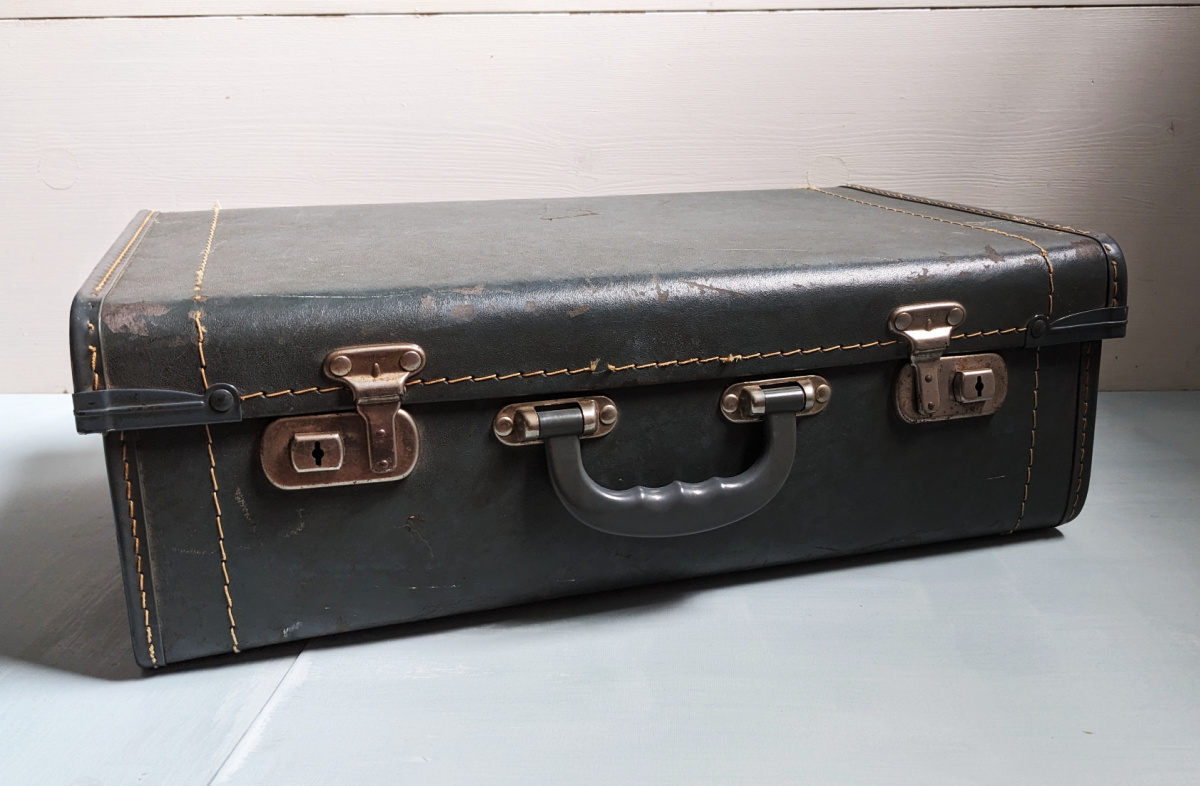 Another vintage suitcase in such a lovely shade of deep blue, and hard to resist at only $4! Perfect for fabric storage… and occasionally, traveling, of course!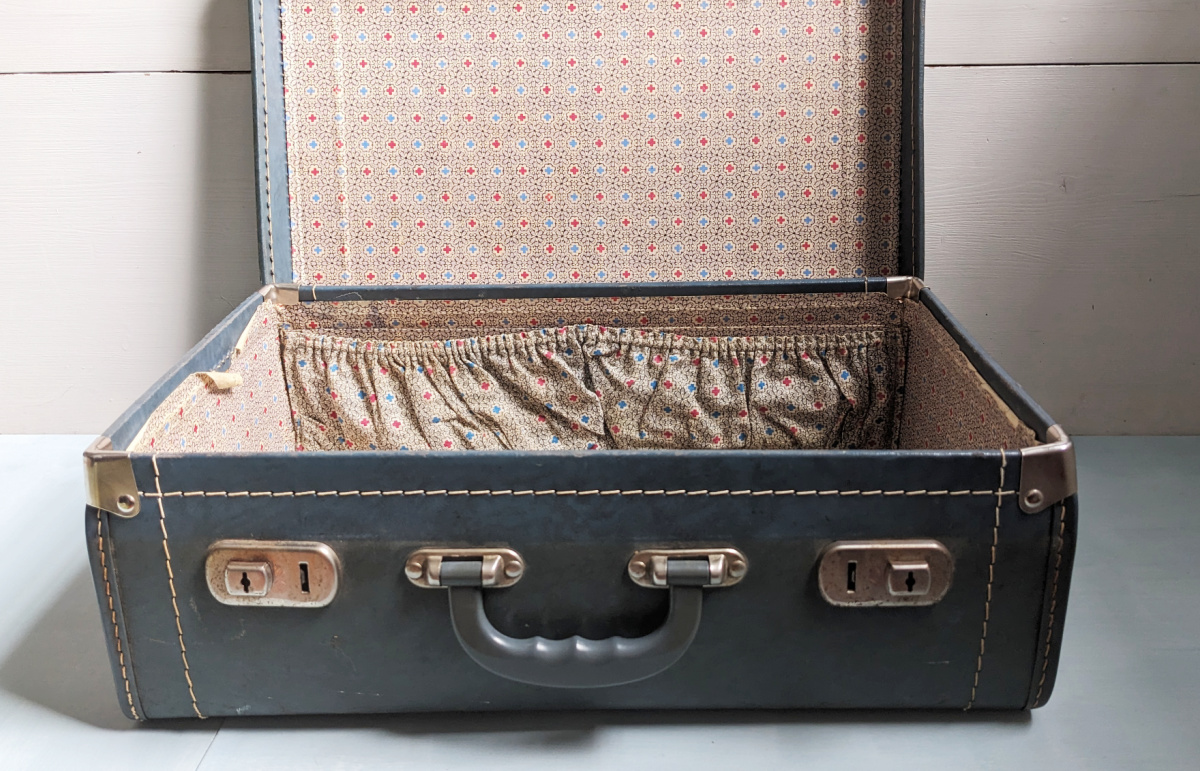 Isn't the tiny cross pattern of the lining just so pretty?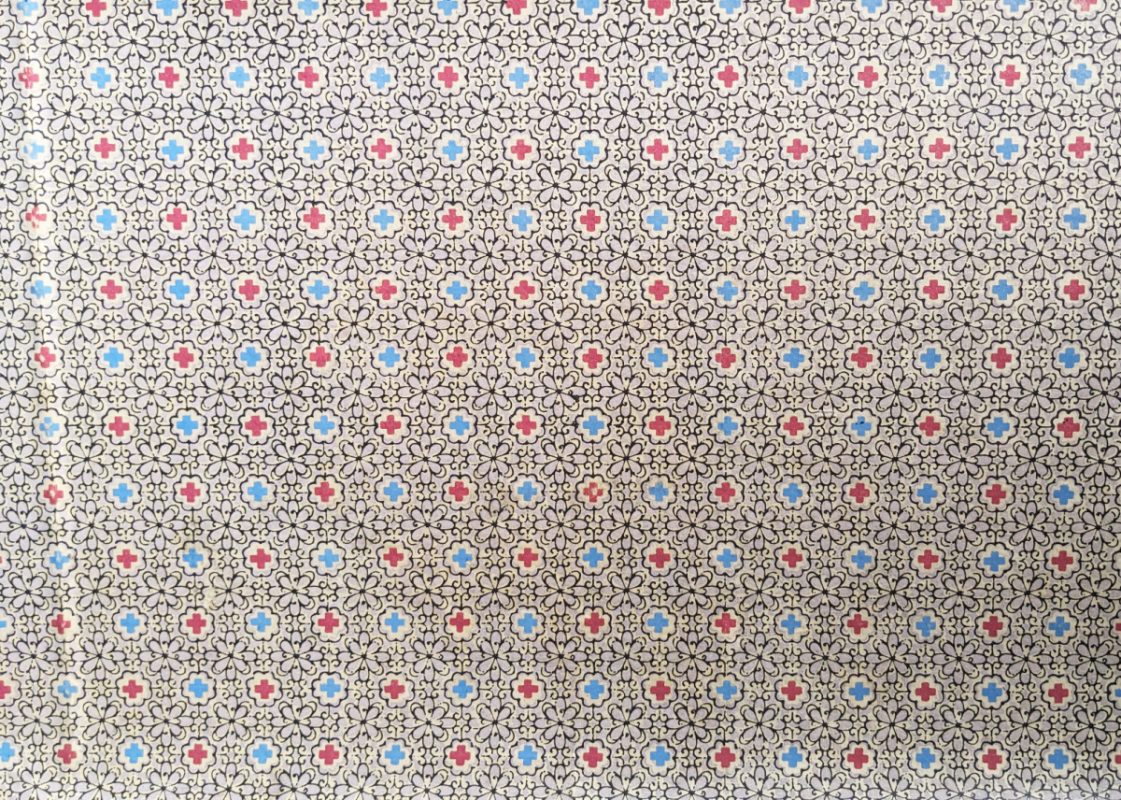 Here's a closer look at the lovely lining pattern.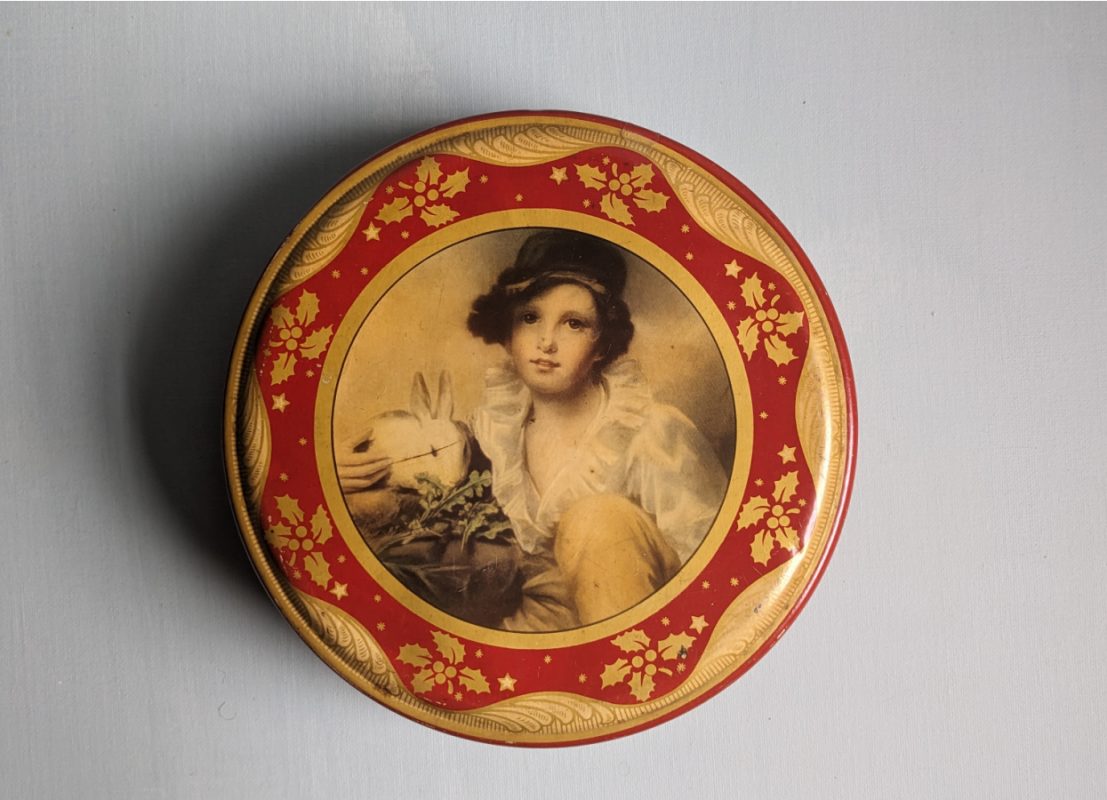 As you can tell, I can't resist a vintage tin! I found this lovely Christmas tin by Peek Freans. Shame about the little scratch on the bunny, but still very nice. A quick search tells me it's from the 50s – lots of them for sale on Etsy, if you're looking for one!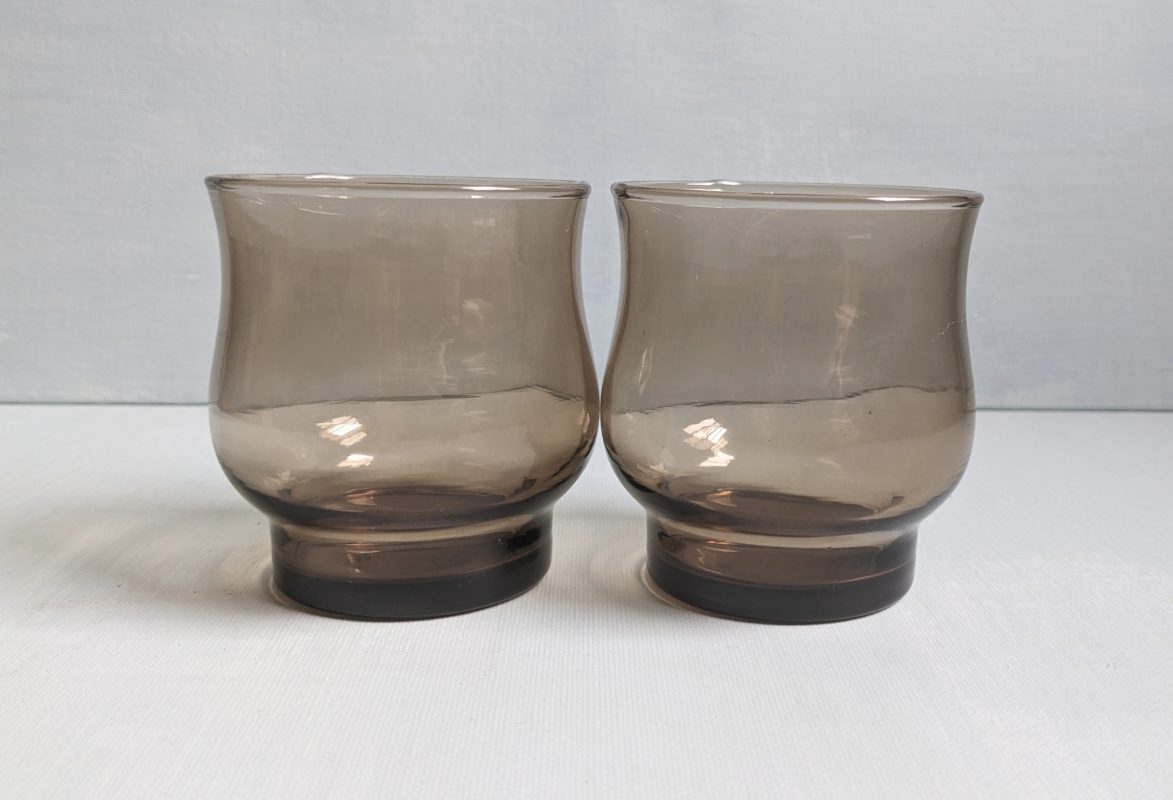 Some lovely vintage glasses, I think from the 70s – so elegant!
So that's the round up of my recent vintage finds, I hope to be back with a more craft-related post soon – I've got a couple in the works that I need to finish up. We've just cycled through the usual back-to-school round of illnesses, the little one got the worst of it with a few days of fever and malaise, so not much sleep for us – he's finally starting to feel better just as the tickle starts in my throat – off to gargle some cayenne and hopefully finish up some photos for those posts!