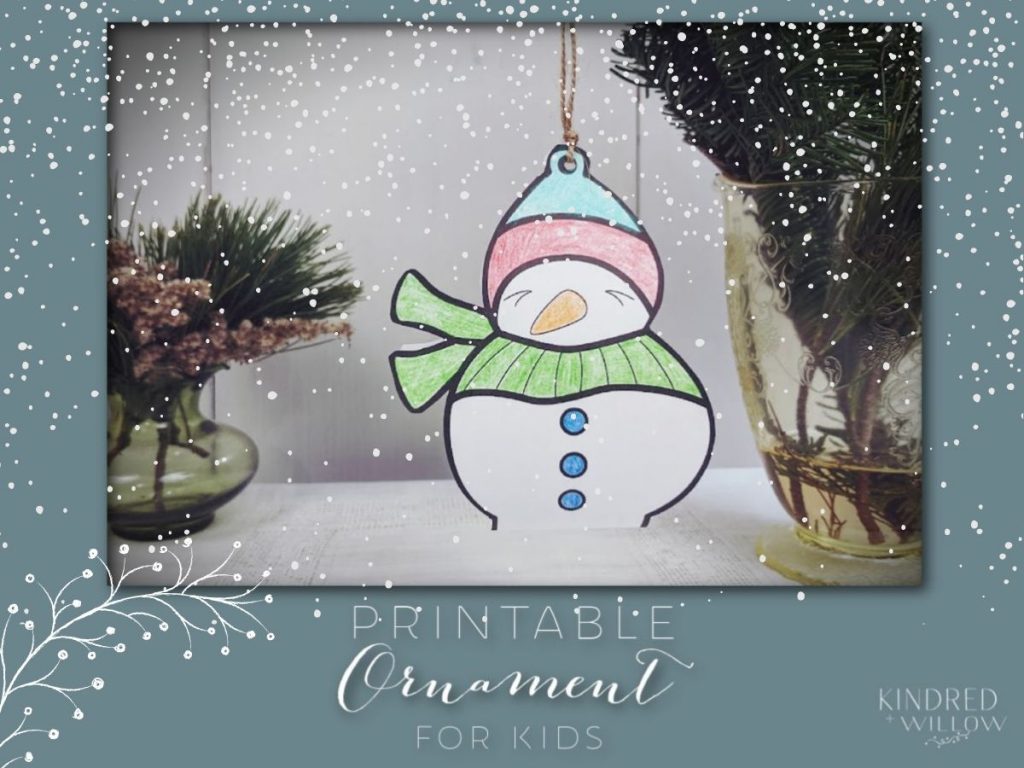 I've recently been trying to teach myself digital art/graphic design and slowly making progress with a program called Affinity Designer. I've been so happy with this program, even though it's been a bit of a steep learning curve for me since I don't have any experience at all with digital art programs and am generally not a tech person at all!
When I was looking into learning digital art and thinking about a subscription for Illustrator, my partner suggested I try Affinity Designer since it's a program you can buy outright inexpensively and has a lot of the same features as Illustrator. While I'm a long way off from from making any kind of complex digital art, I'm happy to say that I'm finally getting the hang of the pen tool and have made a few of my little drawings into printable pages with Affinity!
This Snowman and Santa colouring page ornament is one of my first Affinity-made printables. I thought it would be a fun craft for little ones to help them get into the holiday spirit and to have something to hang on the tree when they're finished – hope you enjoy!
Please see the bottom of this post for the free printable PDF.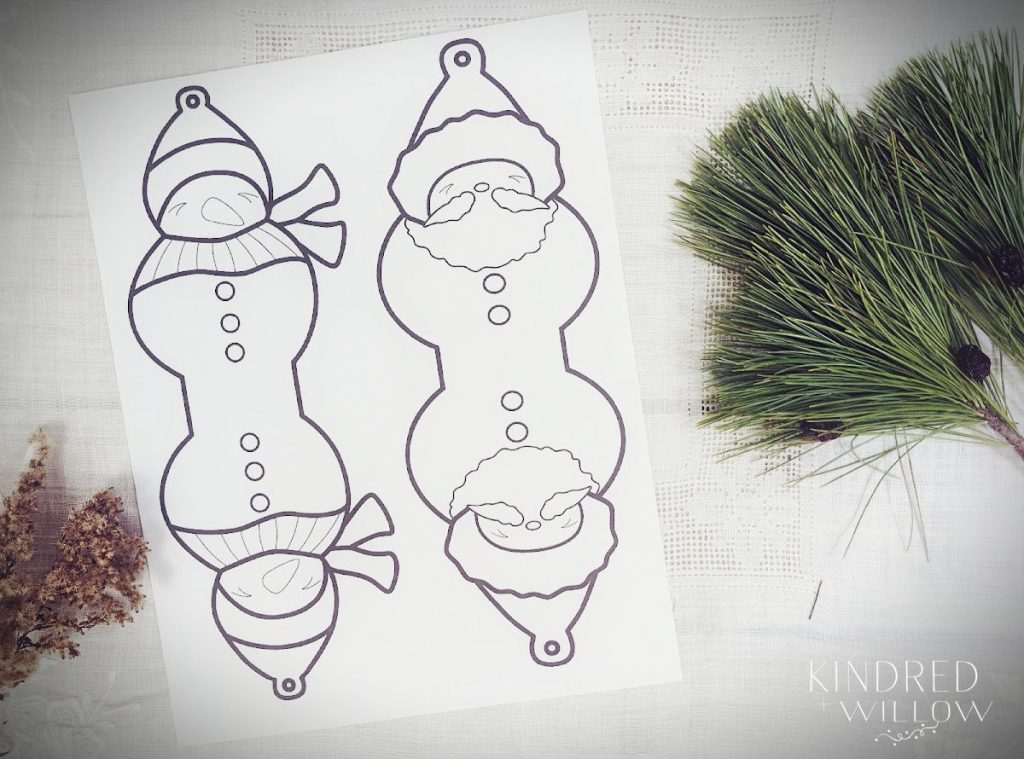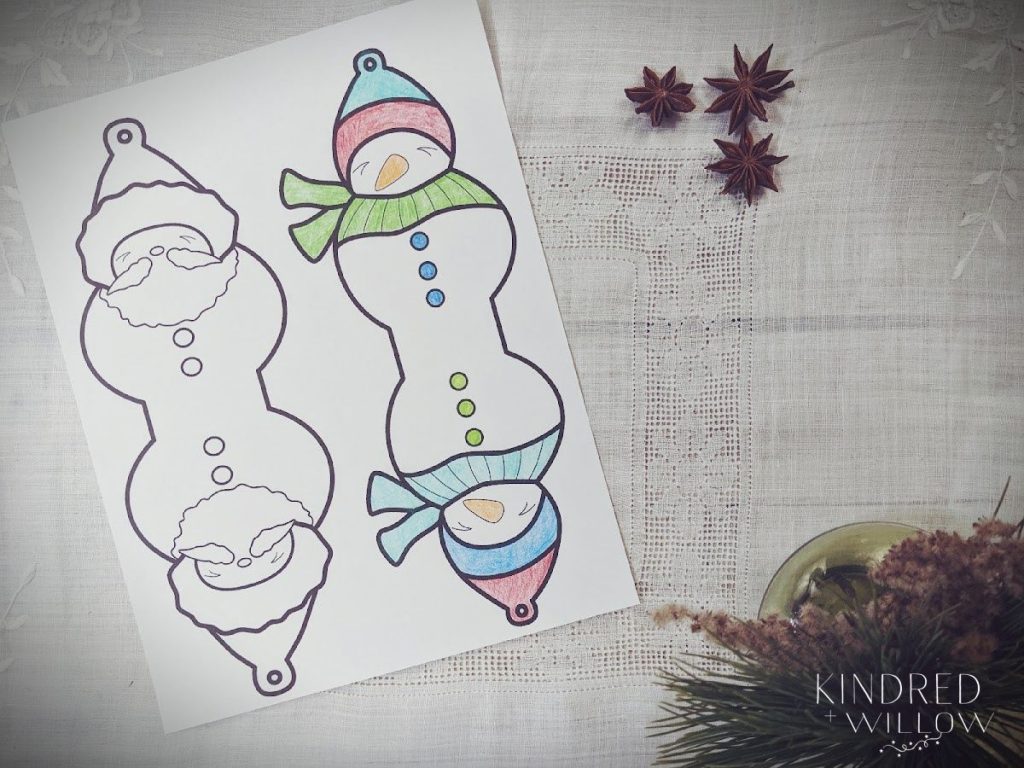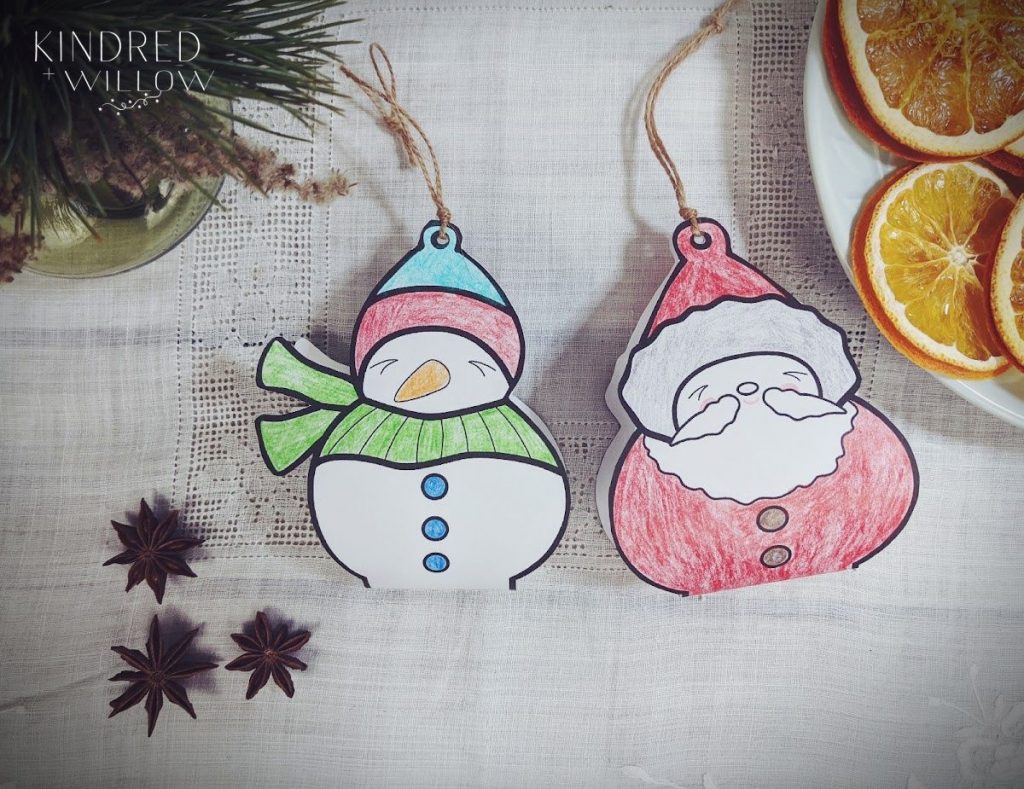 to make
Have little ones colour in Santa and Frosty
Help them to cut out each figure
Fold the page (though don't crease the bottom) and match up the tops
Punch a hole in the top circle and thread some twine or ribbon through, tie a knot close to the hole and then again at the ends of the twine
Your ornament is ready for hanging!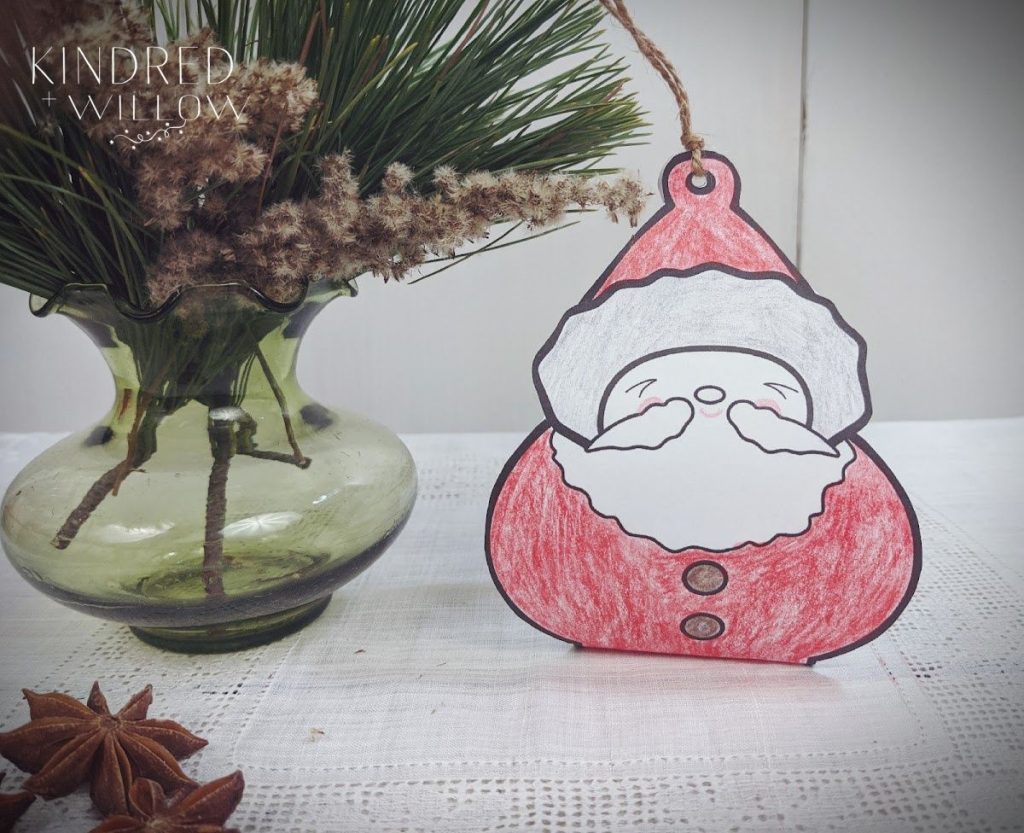 Free Printable Pdf Santa & Snowman Ornament