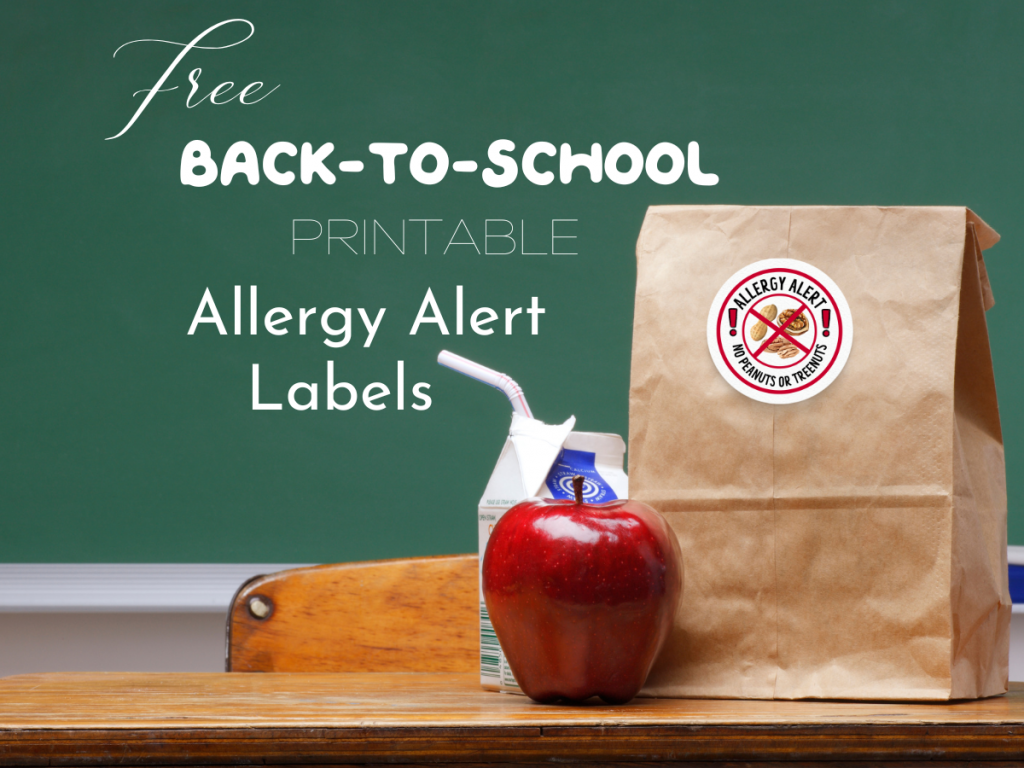 As a mama of a child with food allergies, I know how important it is to make those allergies known to everyone who your child interacts with in the school setting. Parents of children with food allergies have the added anxiety of worrying if your child will encounter their allergen while at school at meal or snack times.
When my little one was in Junior Kindergarten, we did everything we could to make her allergies known at school and avoid her coming into contact with them. Luckily, her school and teachers were incredible in keeping her safe everyday too.
I think reminders are important when it comes to food allergies, so I thought I'd make up some printable allergy alert labels that you can print at home and stick wherever you need a visible reminder for teachers, lunchroom supervisors, and other students.
Every little thing counts when it comes to being vigilant regarding food allergies, especially if your child is going to be out of their usual setting where their allergies are known – such as at a camp or on a field trip. It was always on those occasions that I worried most for my daughter as she would be in a new setting where there might be new foods to try and new people who might not know her allergies.
I have made sheets for all the most common allergies, but please let me know if you need one made that is less common and I'd be happy to do that for you – just send me a message!
Free printable allergy alert stickers – 2″ diameter
Peanuts
Peanuts & Treenuts
Shellfish
Dairy
Wheat
Soy
Eggs
I designed these to be printed on Avery Glossy Round White Labels 2280 – 2″. I haven't tested any other label sheets, but if you have something similar already, it would be worth a try to see if they'll work!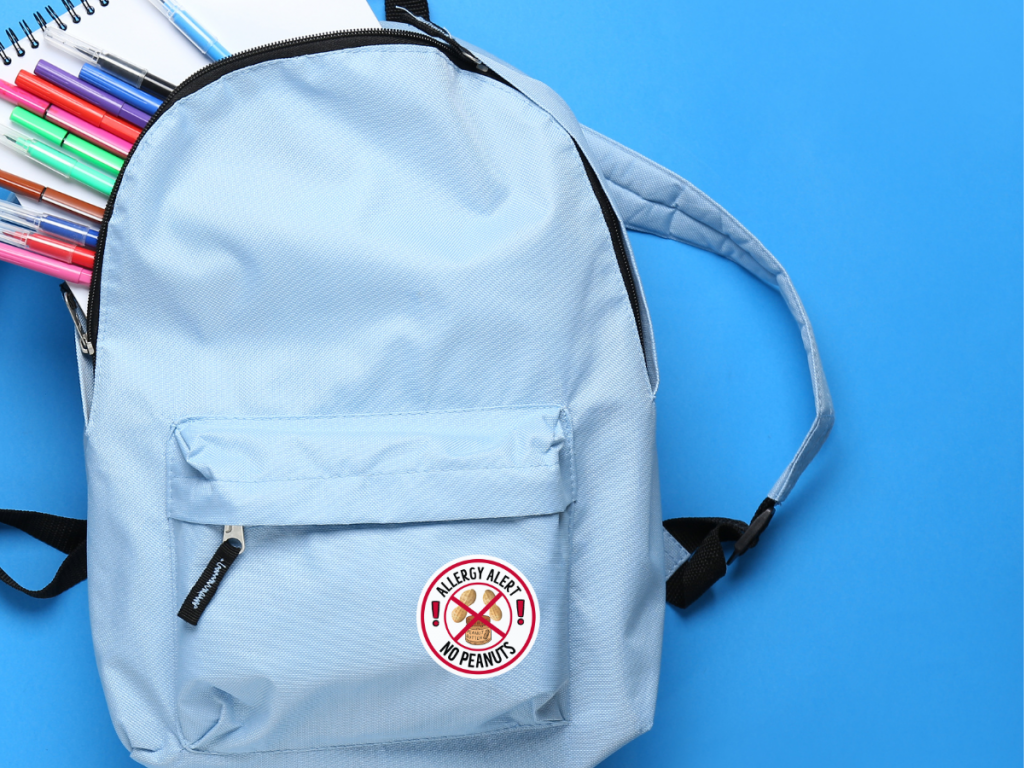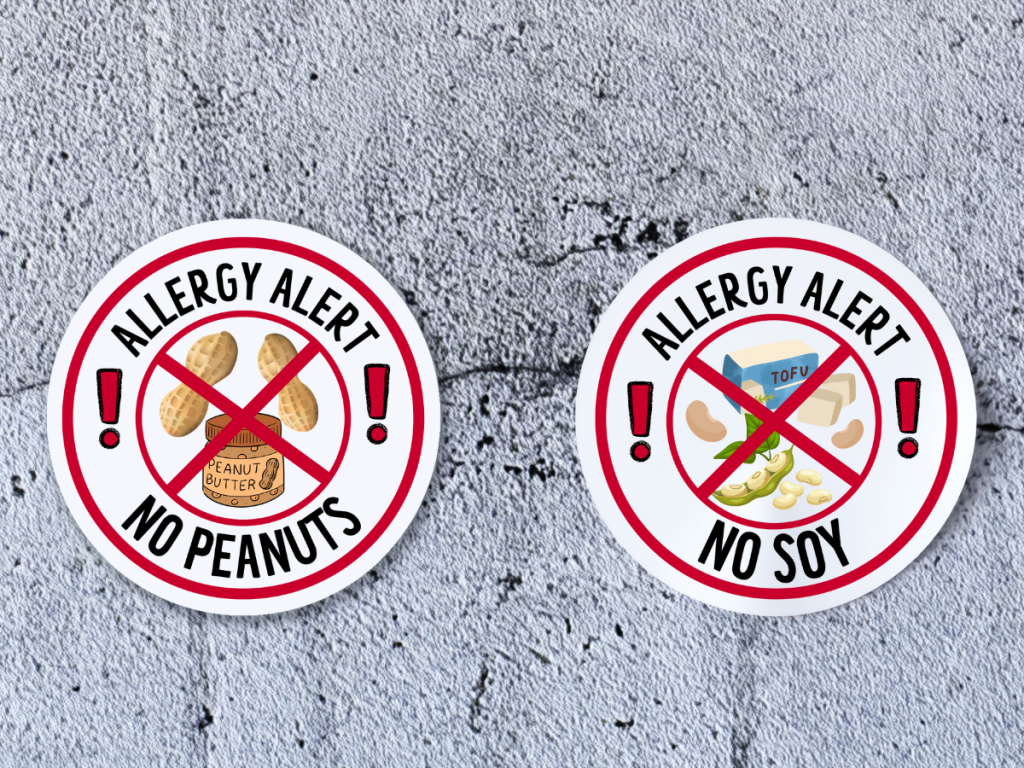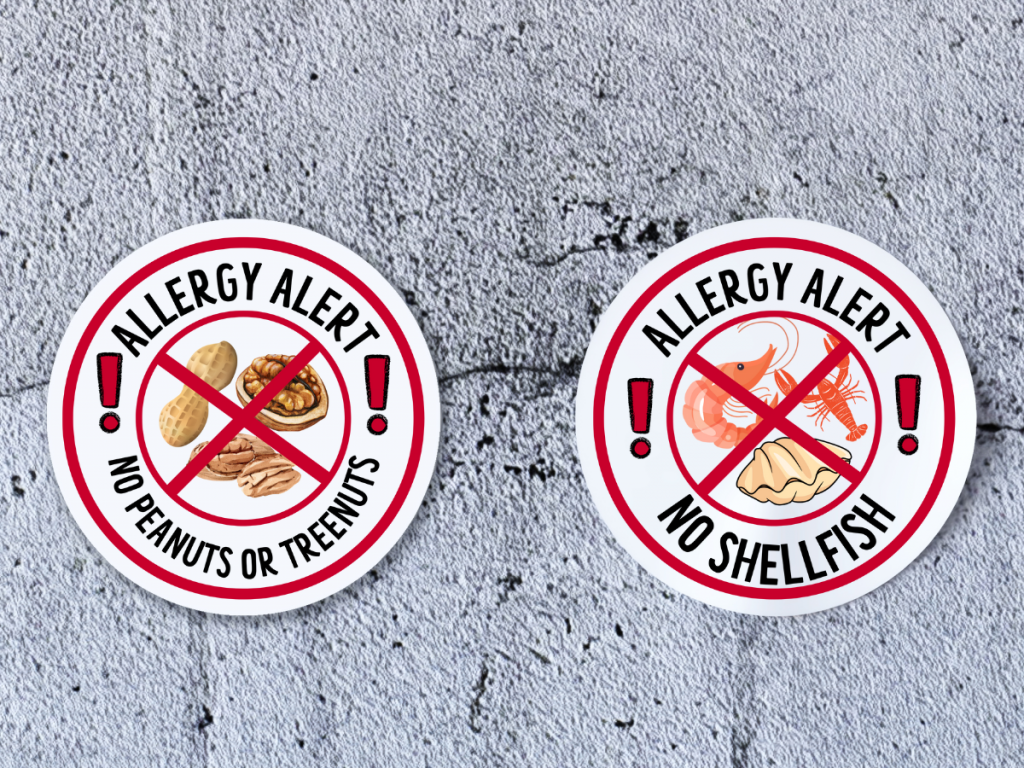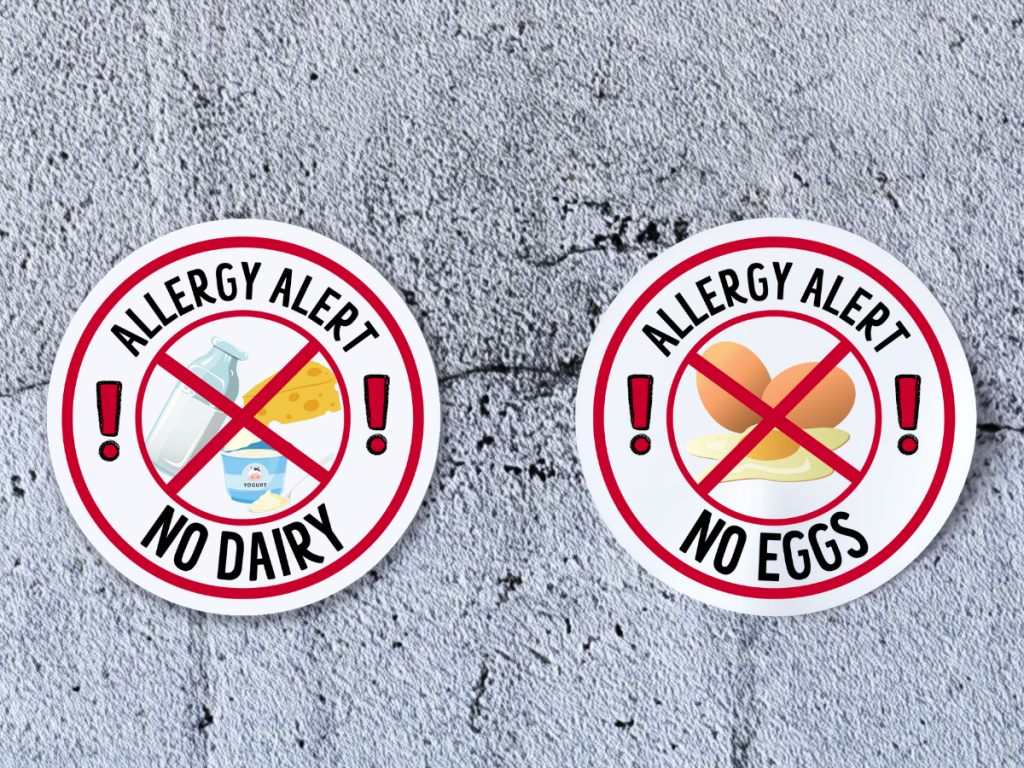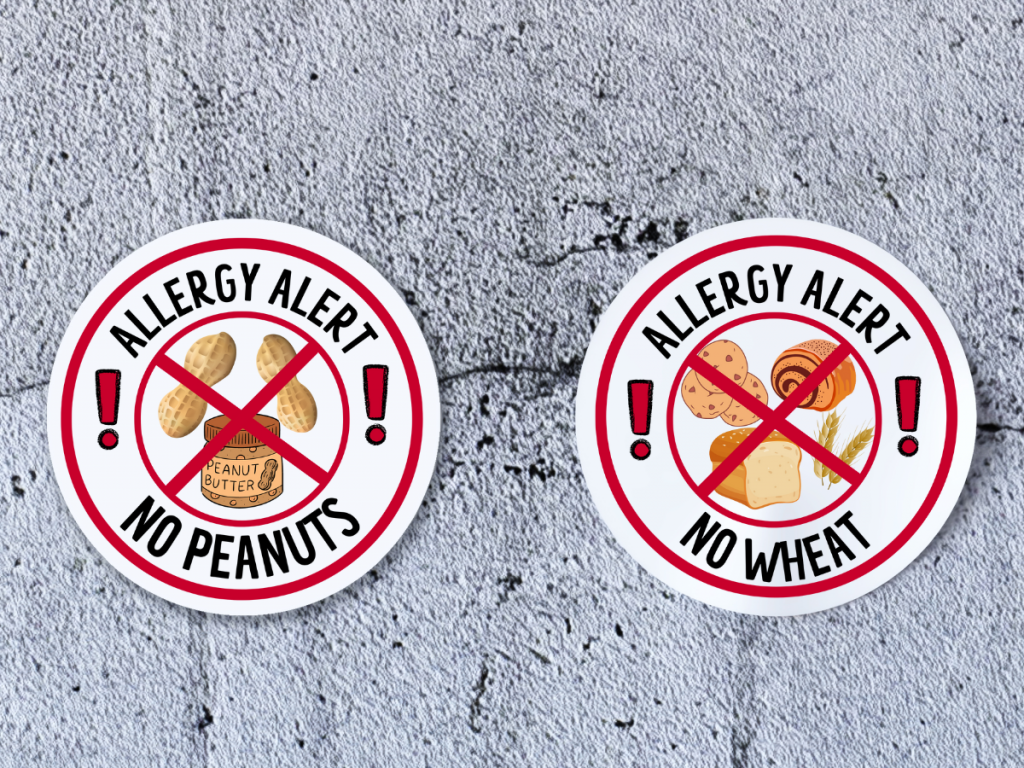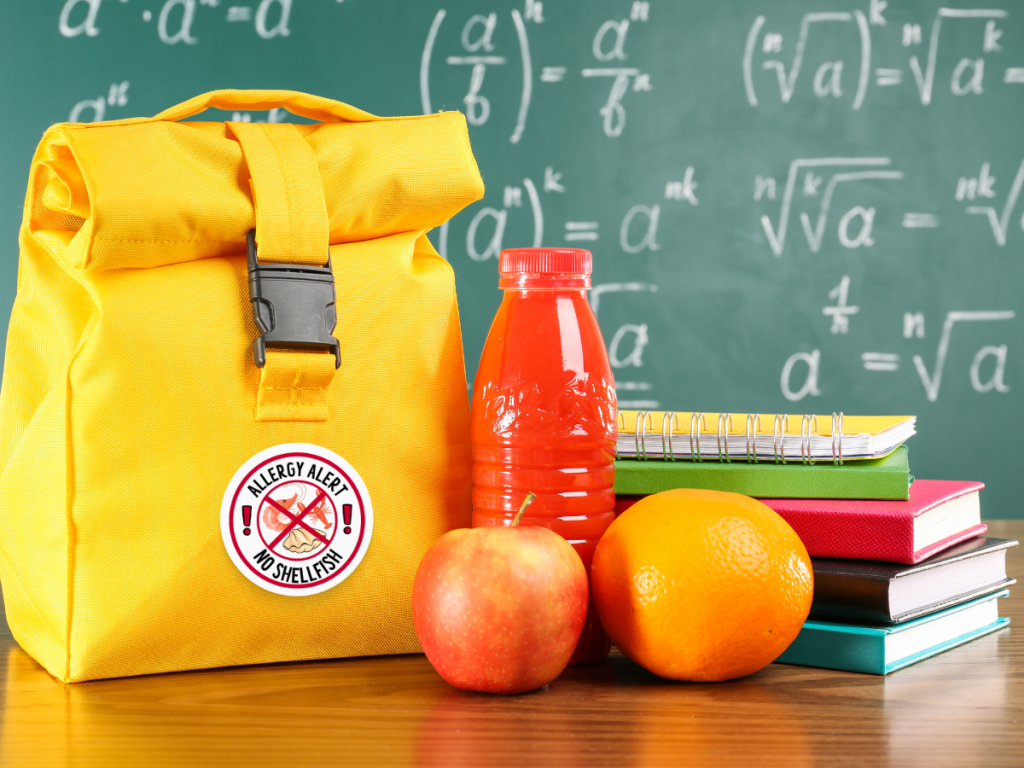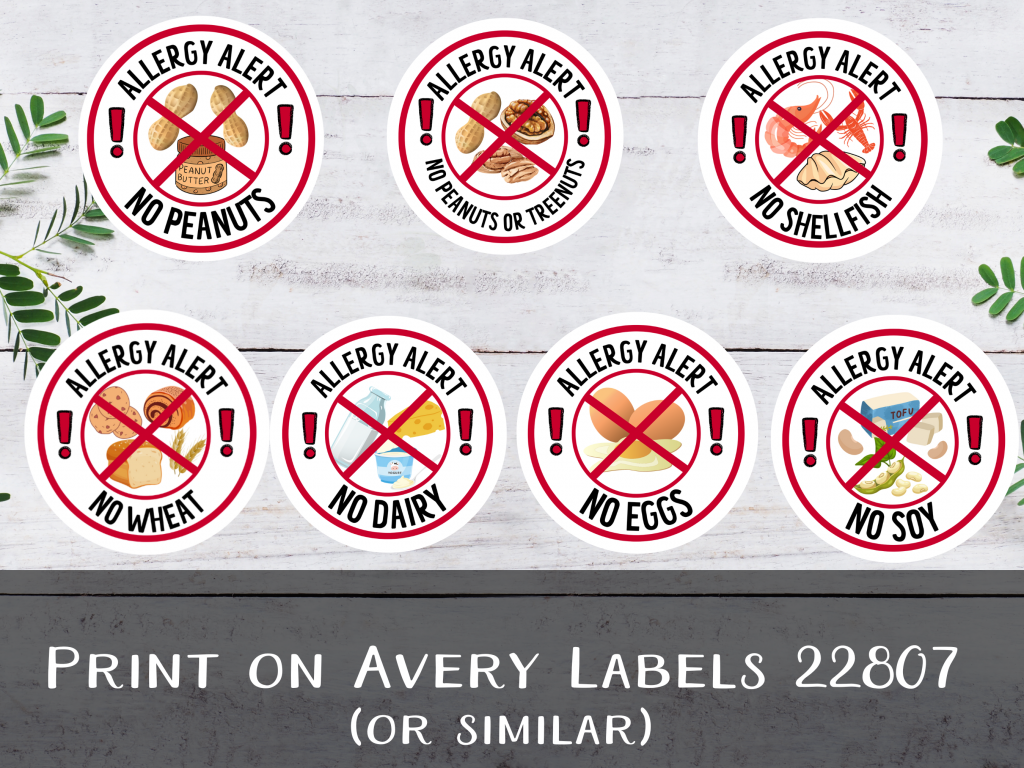 CLICK ANY IMAGE BELOW TO GET YOUR FREE ALLERGY ALERT PRINTABLE STICKER SHEET