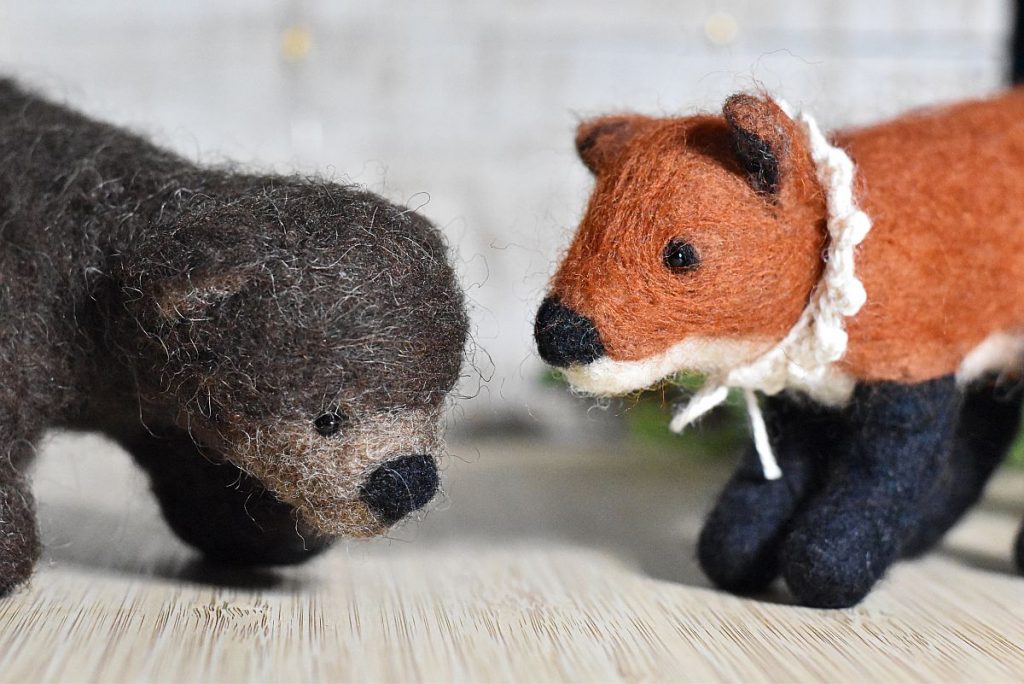 Hello again! I just wanted to share a couple of little needle-felted friends that I recently spruced up – meet bear and fox! I made these little guys quite a few years ago for my daughter and son and they have been happily played with and well-loved over the years. My littlest one, Arthur, just came across them as we were going through a box of old things in my studio and he took to them straight away – it's so sweet to watch him playing with them by making them run and play and chat together!
Poor Bear and Fox were looking a little worse-for-wear though (see photo below)! I went about giving them a little makeover by felting some new wool on top of the old and just giving them a good going over with the felting needle to felt all the loose fibres back in.
Fox and Bear are now feeling pretty sharp and ready to take on a new round of toddler play!
I hope to have some of these little ones for sale when I open up the Kindred + Willow shop – stay tuned!