I'm back with another quick back-to-school printable sticker sheet – this time I thought I'd make available some 'Epi-pen Inside' and 'Inhaler Inside' stickers for those who need to stick these on bags or purses.
When my daughter got to about Grade 4, she no longer wanted to carry her Epi-pen and inhaler in the Epi-pen pouch she'd been wearing since Junior Kindergarten. By that age, kids start to become a bit more apprehensive about things that set them apart from their peers and the Epi-pen pouch was something that my daughter saw as making her different from (almost) everyone else. She started carrying her medical devices in a small purse instead. We were okay with this as the teacher knew she had them with her, but it would have made us feel better if there was a visible sign to show where her devices were located in case she wasn't with her usual teacher, or was off on a trip or out with friends.
I eventually found a little key-tag type thing saying 'Epi-pen Inside' that my daughter put on her purse, but I thought it would also be good to have some stickers handy for times when we needed a quick way to show where her devices were located in case of changing bags or if she didn't want to take her purse and there was no way to hang the key tag.
Anyway, just thought I'd make these available in case any other parents out there might find them useful!
These stickers are designed to be printed on Avery Glossy Round White Labels 2280 – 2″.
Please see the bottom of this post for download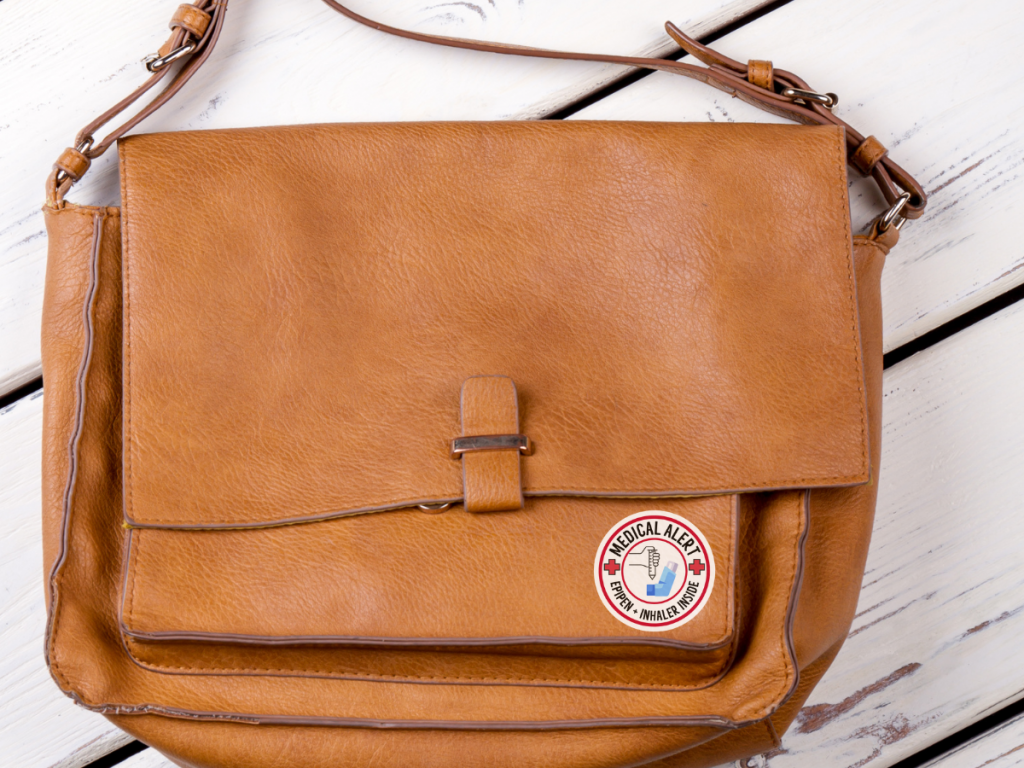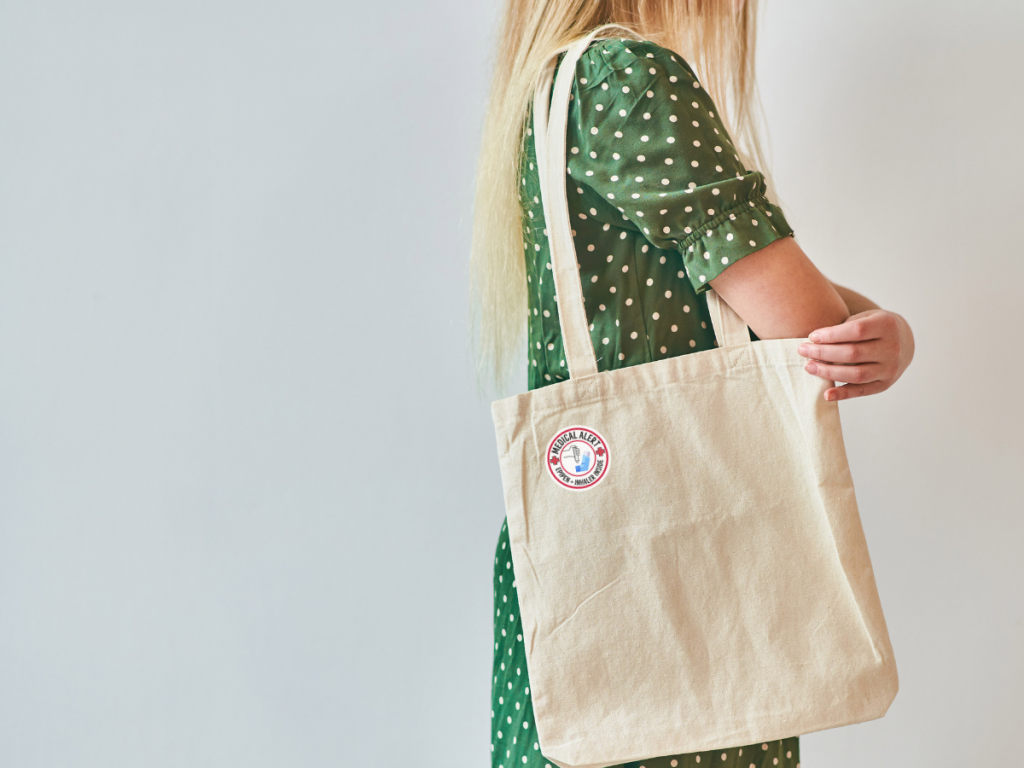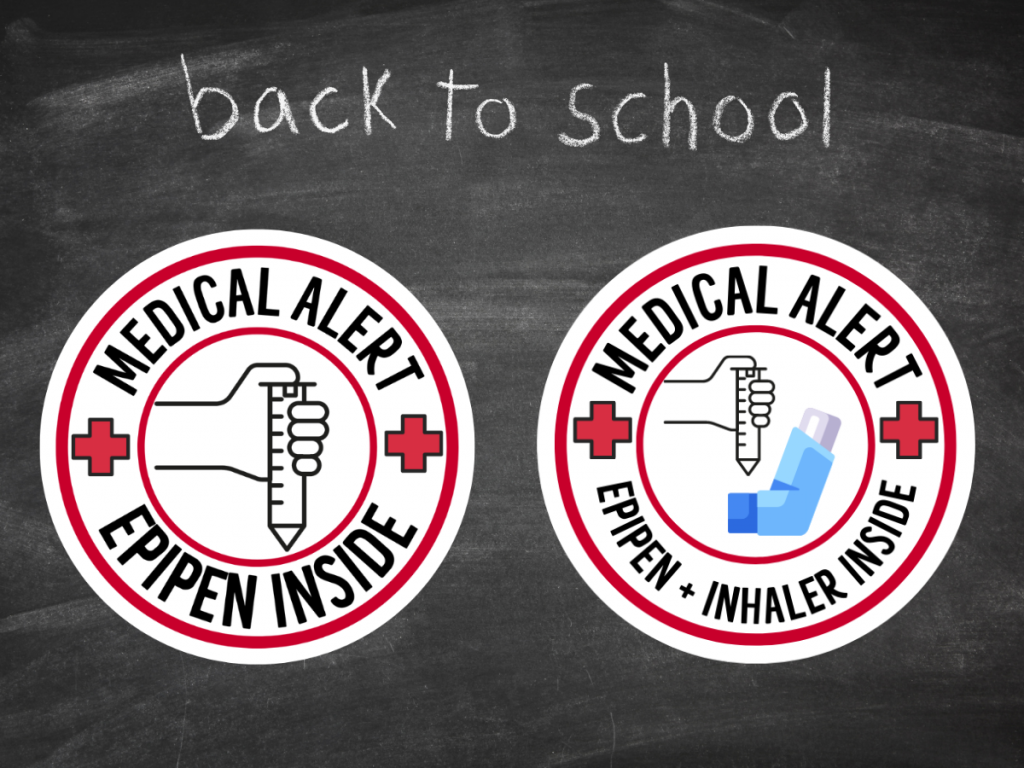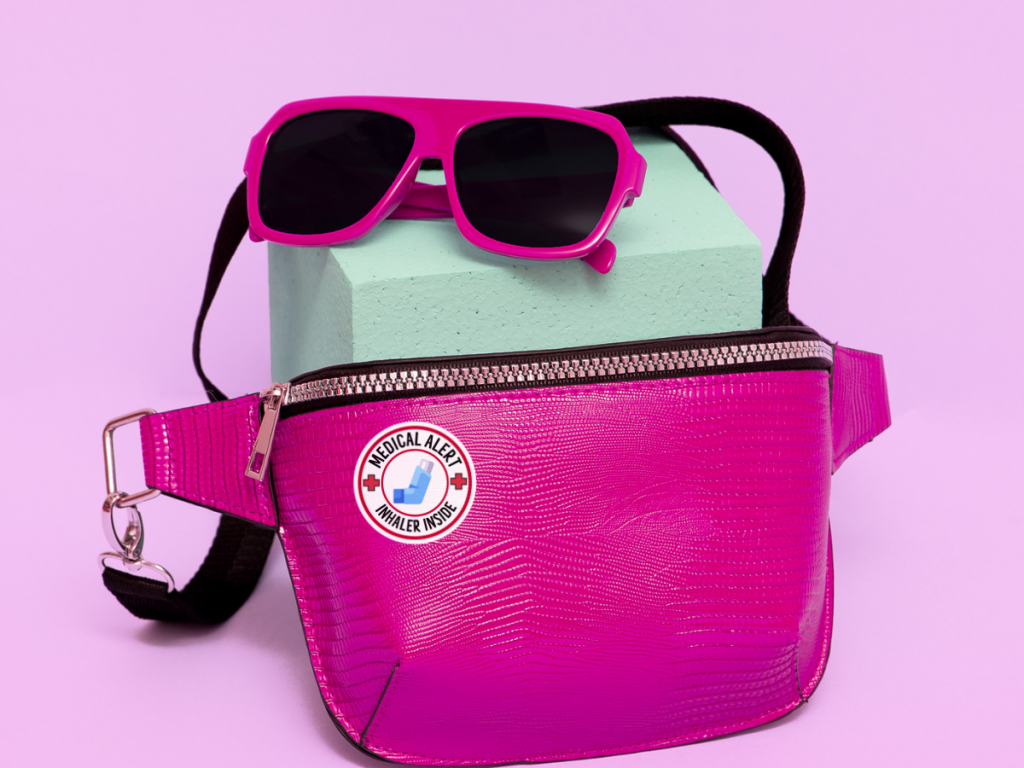 CLICK ANY OF THE IMAGES BELOW TO GET YOUR FREE PRINTABLE STICKER SHEET