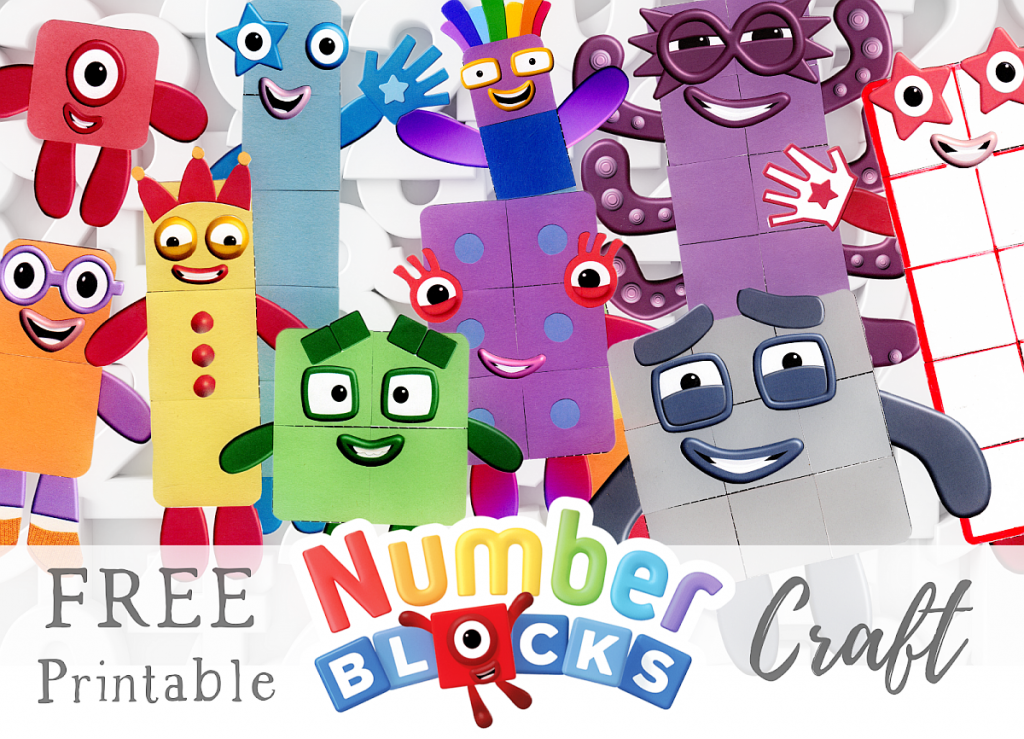 My 2 year-old son is completely enamoured with the NumberBlocks – an animated British TV series that has cute characters and songs to help kids learn about numbers and math. This show does wonders if you'd like your little one to be comfortable with math as it really is a wonderful approach to helping them learn in a fun way!
My little one has been watching the show on YouTube for a few months and is now a little number machine, haha. He can recognise numbers up to 100 and often even recites some of the addition and multiplication facts he's seen on there, much to our surprise! Beware though, those catchy little songs will get completely stuck in your head, so prepare yourself to have random number songs running through your head non-stop when you wake up in the middle of the night!
I wanted to come up with a craft that we could do involving NumberBlocks as I knew it would hold my son's interest and we'd have some fun NumberBlocks characters to play with afterwards.
When I started making this I thought, okay simple NumberBlocks craft, this should take no time at all! Now, the craft itself is very simple – just a bit of cutting and pasting! But in creating the craft, I went and drew allllll the bits of each character in Affinity Designer and that took an absolute age.
My little guy, Arthur, spurred me on to keep going with them, as when I was done one, I'd show him and his little face would light up as he recognised the character – "One!" and then immediately after "I see 2?". haha. I drew the line at 10 though. Phew.
Anyway, happily they're all done (a week later!) and I have a printable for each NumberBlocks character from 1 to 10! Yay!
You will need some coloured construction paper for each character. The printable PDF download includes a template for each number, along with the faces and limbs to print, cut out, and glue on each one.
I hope your little ones enjoy them and have fun learning their numbers along the way!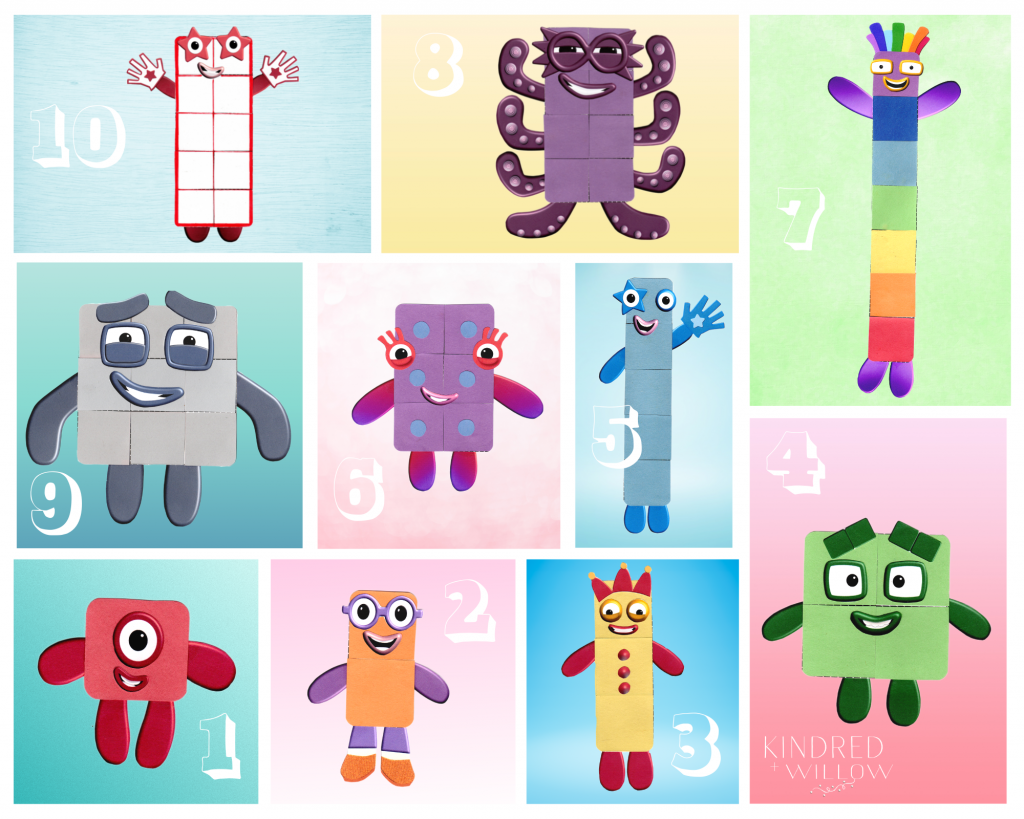 ---
---
numberblocks craft
This is a simple cut and paste craft for kids. They will practice counting by pasting the squares onto the template and afterwards will have some fun NumberBlocks characters to play and learn with!
Make them all, or just the favourites! I've also included a printable page with the numbers 1-100 as well as the symbols for addition, subtraction, multiplication, division, and equals so kids can practice their math skills.
If your kids are very small, an adult will need to help a bit with the cutting and pasting!
The PDF printouts will tell you how many coloured squares you will need for each character.
what you will need
NumberBlocks PDF printout
Coloured construction paper or cardstock: light purple, dark purple, light blue, green, yellow, orange, red, white, grey.
Scissors
Glue stick
Corner rounder (optional)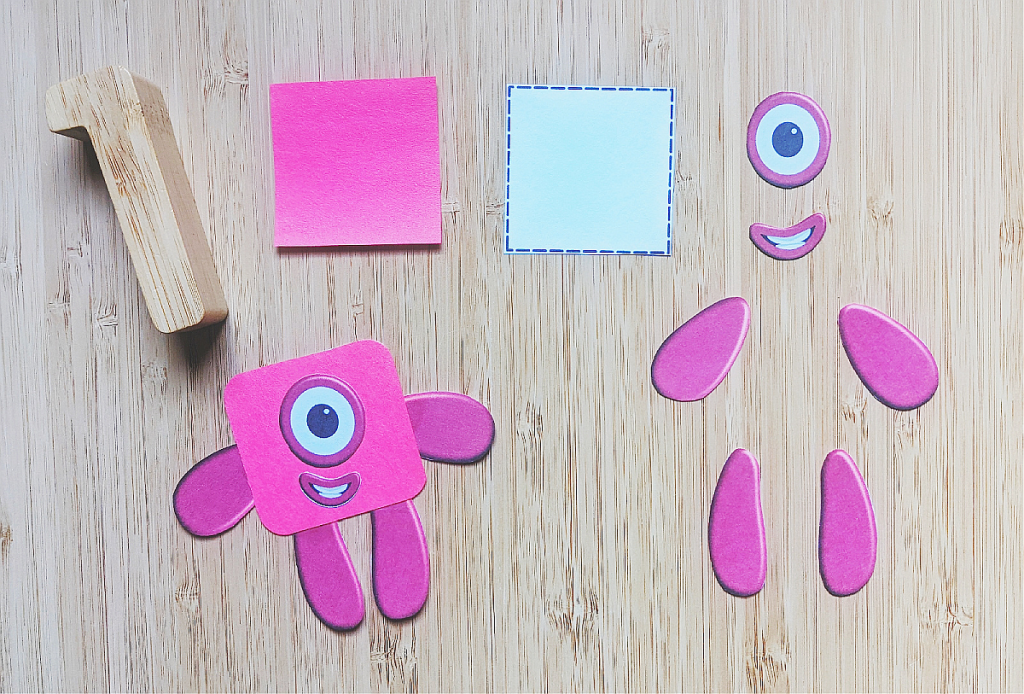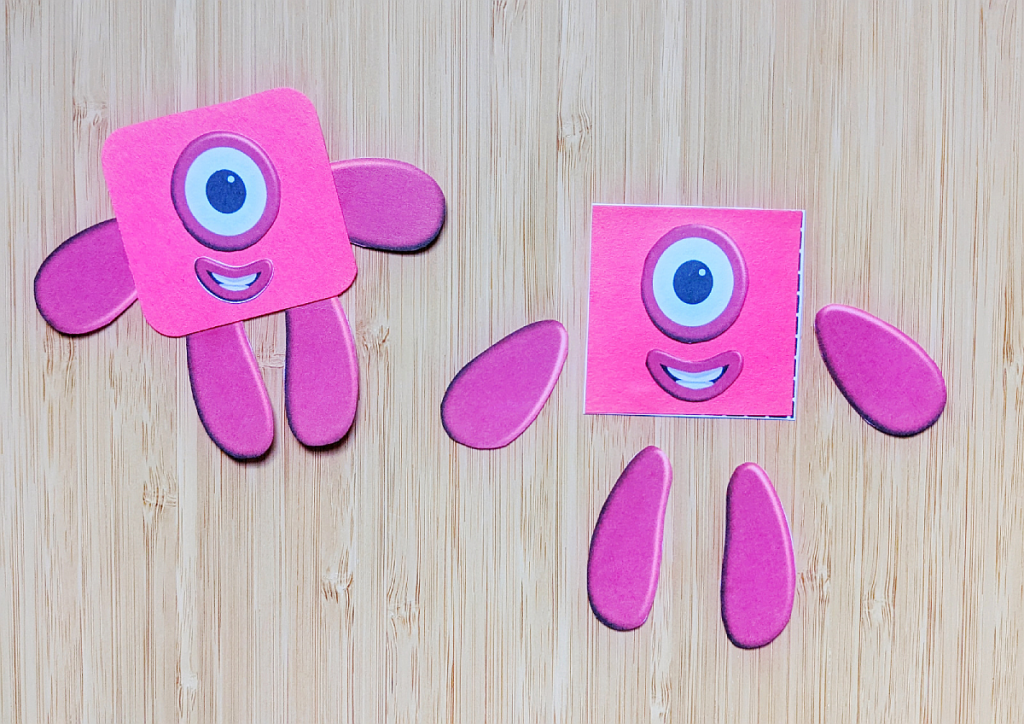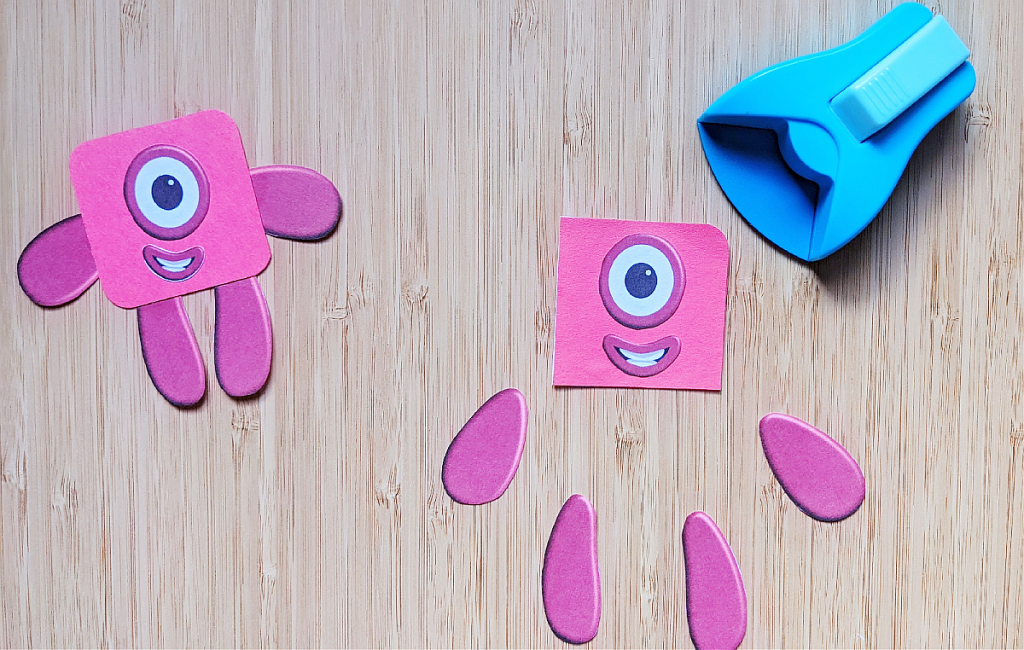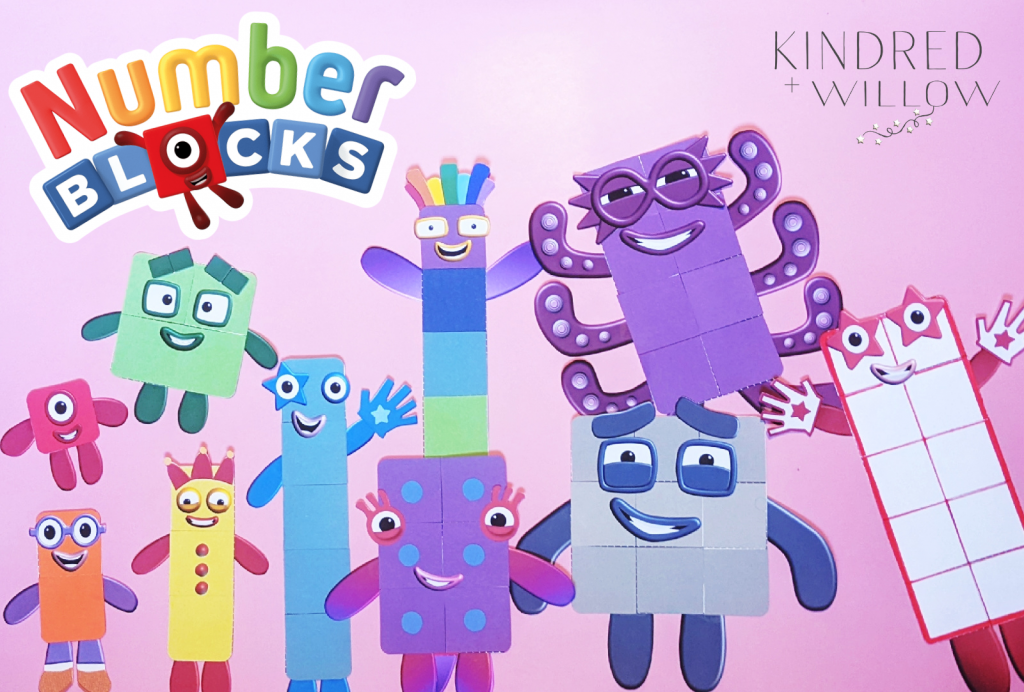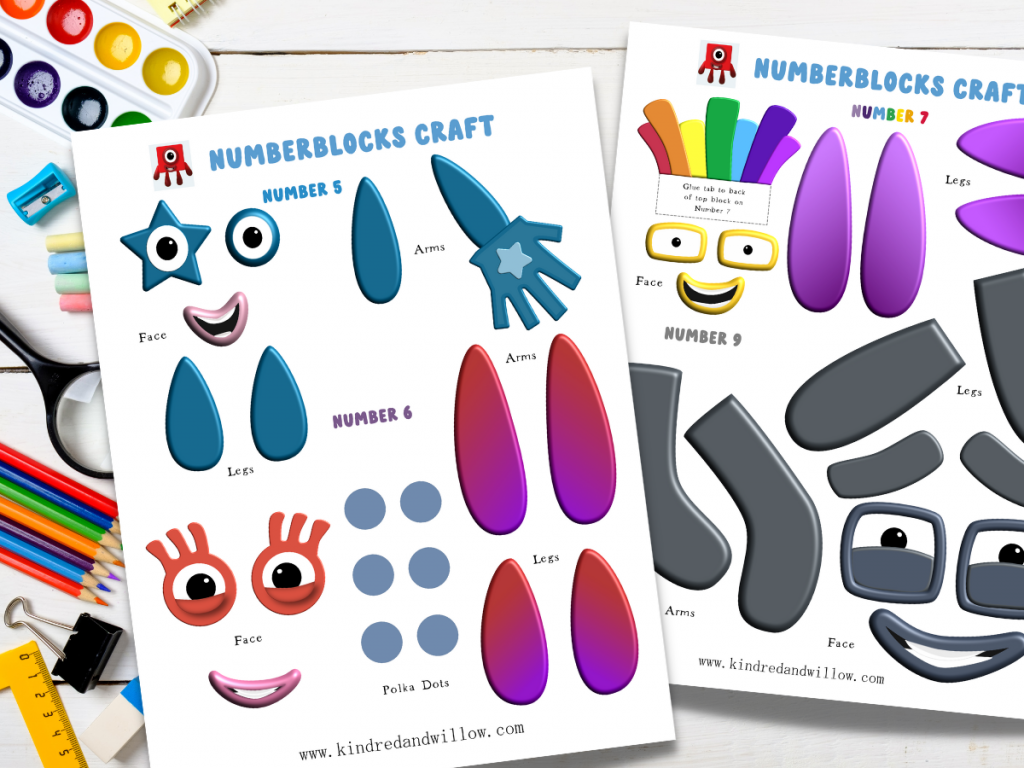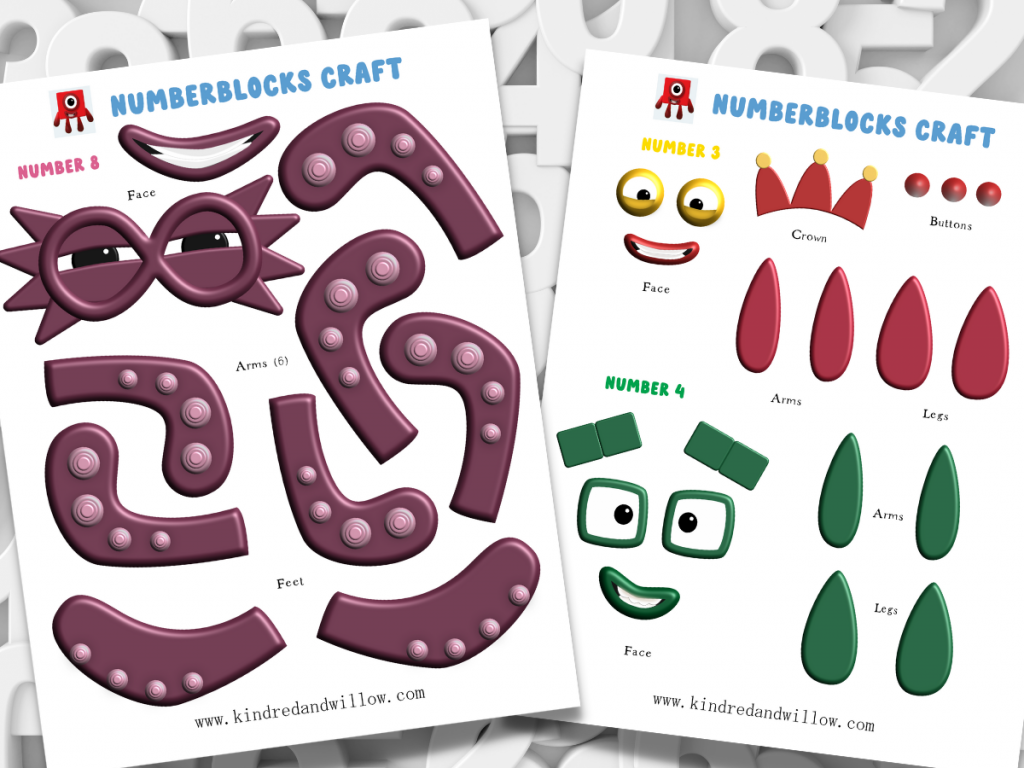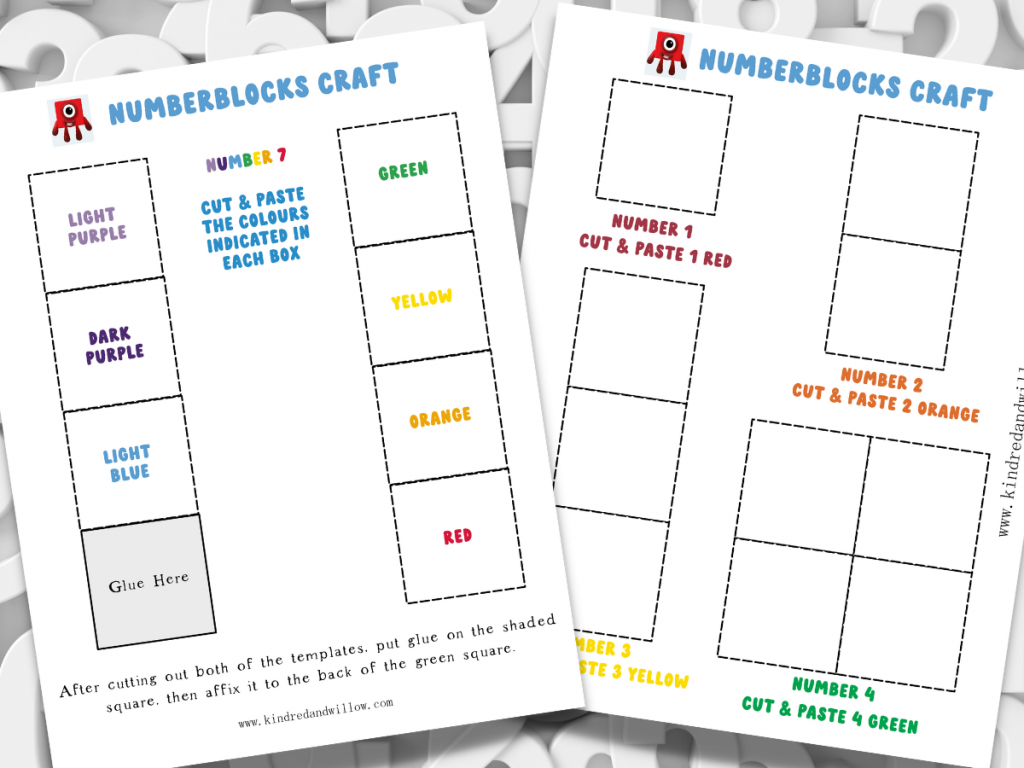 ---
---