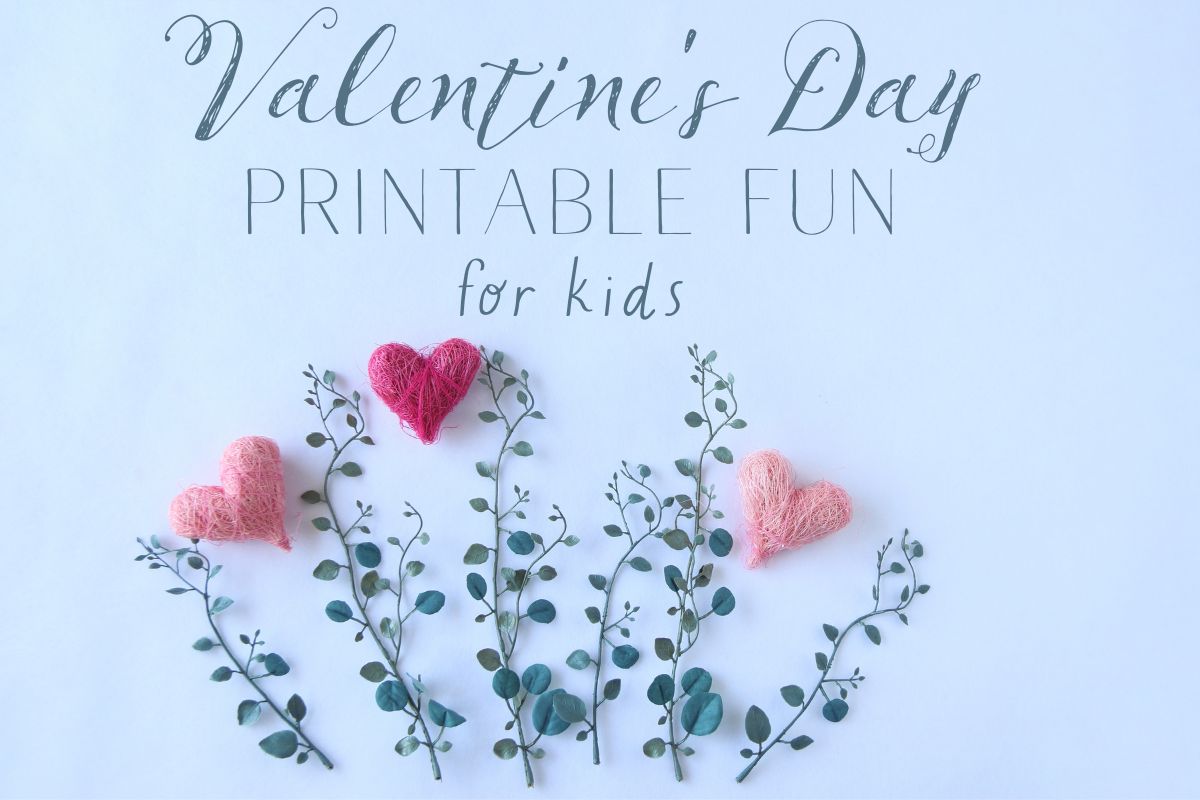 Valentine's Day is soon upon us and it is such a fun holiday for kids to celebrate by giving out Valentine cards to friends and family as well as making yummy Valentine treats to share!
I've been working away on a fun package of Valentine's Day printables for my Etsy shop – Little Willow Press – 10 activities in all! I've tried to pack as much in there as possible to help little ones celebrate the spirit of this season of friendship, love, and caring ♥
The Valentine's package, and everything else in the shop, is currently 25% off!
If interested, you can visit my shop by clicking the image below, or continue on down the post for more information about this Valentine's Day printable package ♥

Valentine's Day Printable Package
here is everything the package includes:
♥ All You Need Is Love Activity & Colouring Page – kids can explore all things love and kindness in their world with this fill-in and colour-in activity page
♥ Valentine Cards – sweet full-colour cards that are ready to print & give
♥ Valentine Cards to Colour – print, colour-in and give to friends!
♥ Heart Crown – kids will love decorating & wearing this printable crown on Valentine's Day!
♥ Heart Crown Style 2 – this blocky crown is especially loved by Minecraft & Roblox fans!
♥ Valentine's Day Scavenger Hunt – a fun Valentine's Day activity for home or classroom.
♥ Valentine Card BINGO – kids will love playing this game with the Valentine cards they've received!
♥ Happy Valentine's Day Colouring Page – kids will learn about the many symbols of love while having fun colouring this page.
♥ Valentine Pouch Name Plate – a page to decorate and then attach to a Valentine pouch – great for classes!
♥ Treat Bag Tags – sweet tags that are perfect for attaching to treat bags to give to friends and family.
♥ Kindness Coupons – a lovely way for kids to spread kindness and care for others on Valentine's Day!